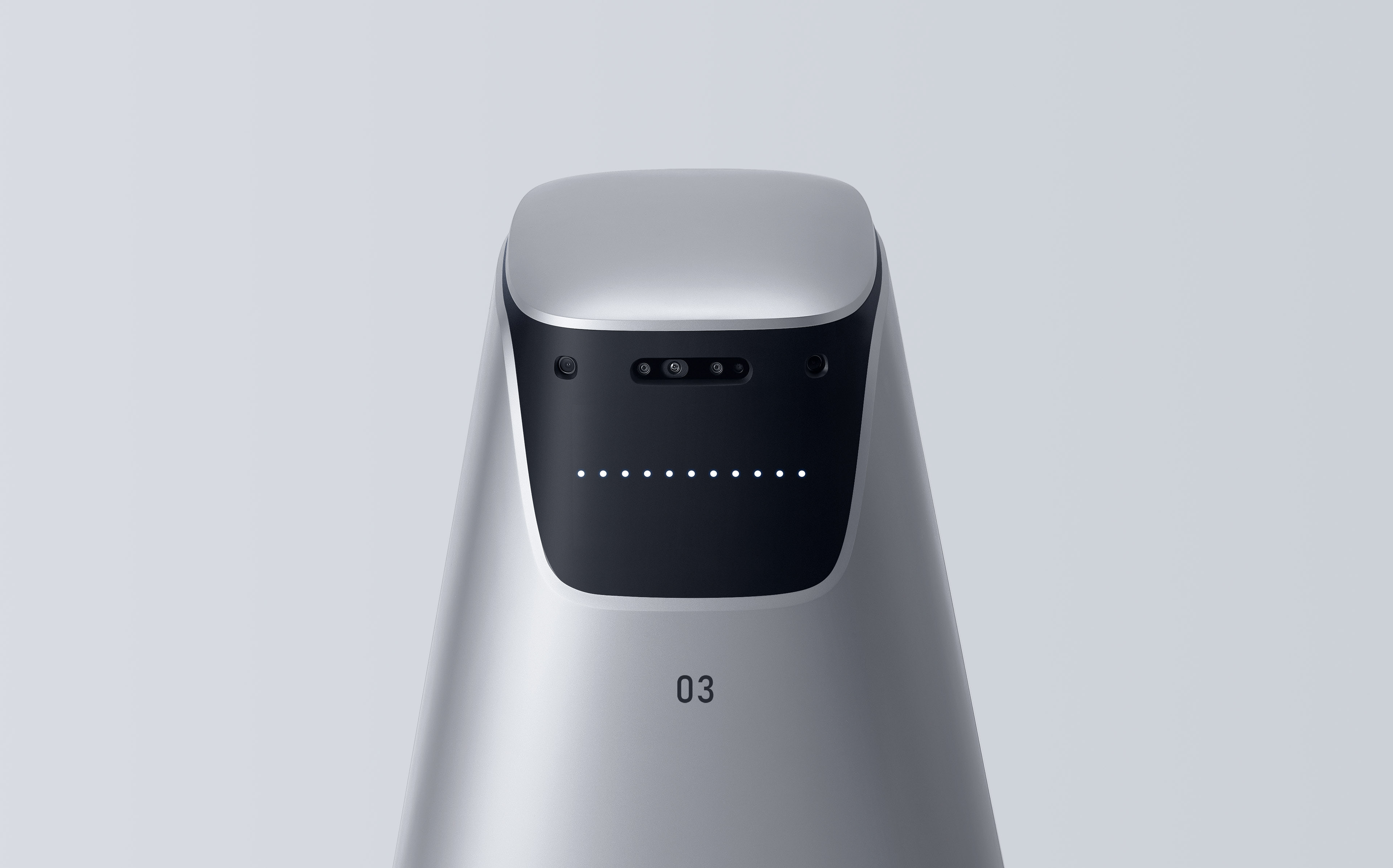 ARC BOT|DELIVERY SERVICE ROBOT FOR NAVER 
VLND designed ARC BOT that serves 4 beverages at a time in a cafe. This robot drives autonomously using multiple cameras and ToF sensors without a LiDAR, and delivers beverages from the counter to the customer's table without spilling it.
The design pursues a minimalist aesthetic and a
ll curves and surfaces are carefully crafted.
© NAVER All Rights Reserved.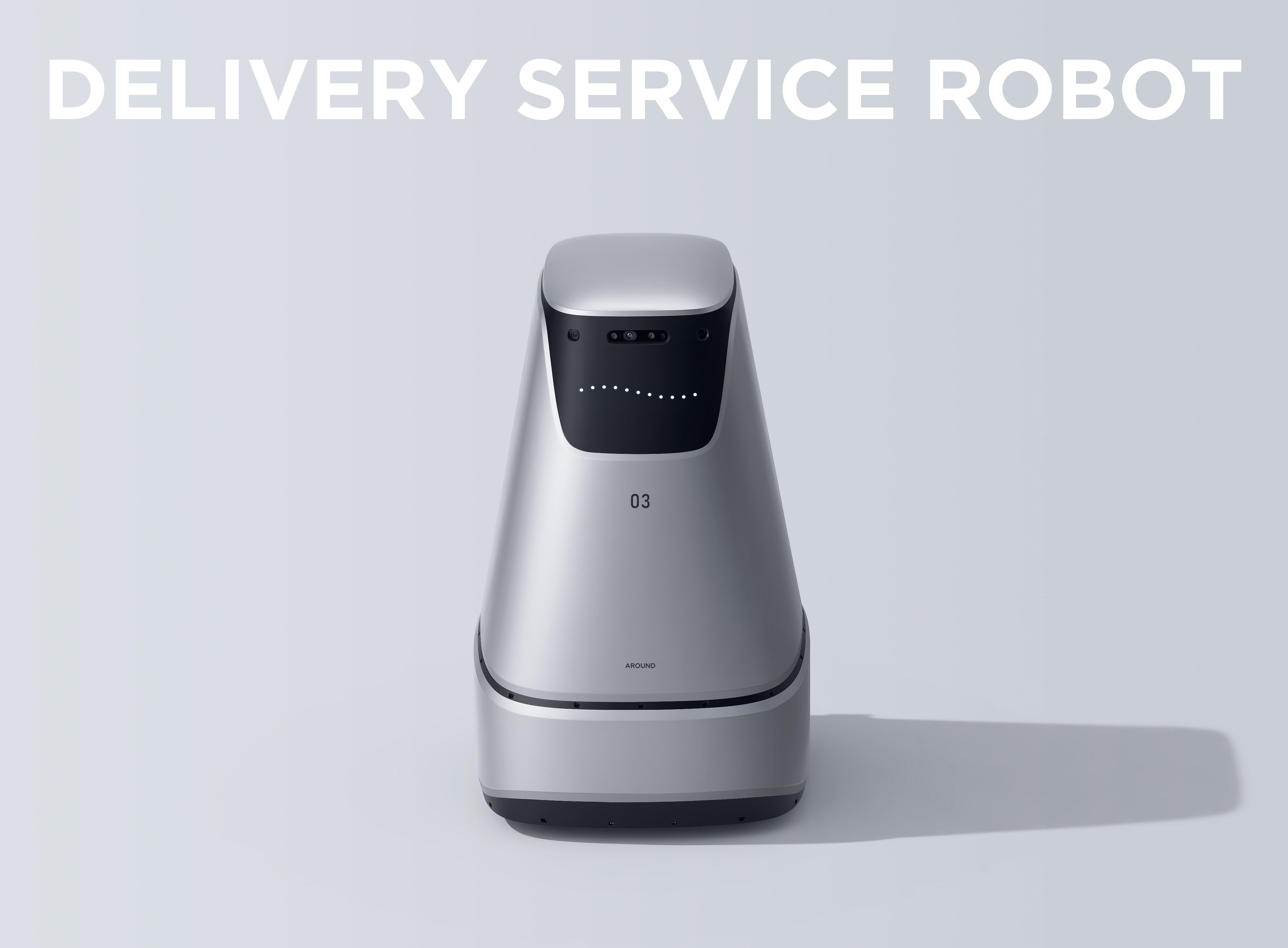 ARC BOT uses ARC, NAVER's multi-robot intelligence system. Short for AI-Robot-Cloud, ARC is equipped with the latest algorithms and high precision data required for human-robot coexistence. By connecting to ARC through ultra-low latency networks, countless ARC BOT can become smarter. Wherever the robots are located, it perform accurate localization and provide the most efficient route to the robot. This even works indoors where there is no GPS access, because it uses Visual Localization and the AI technology that allows localization based sorely on camera images. It understands and manages environments between robots and humans.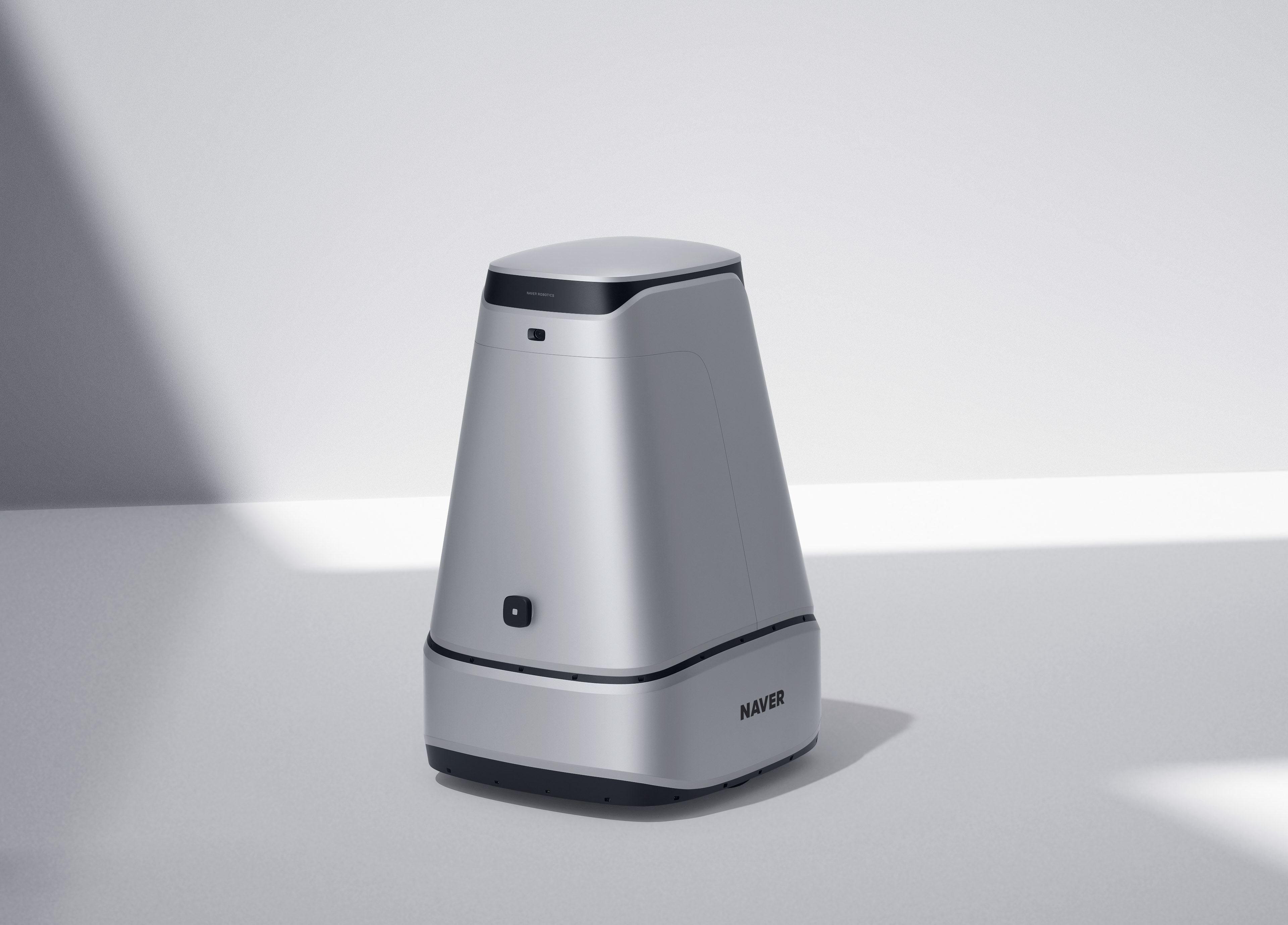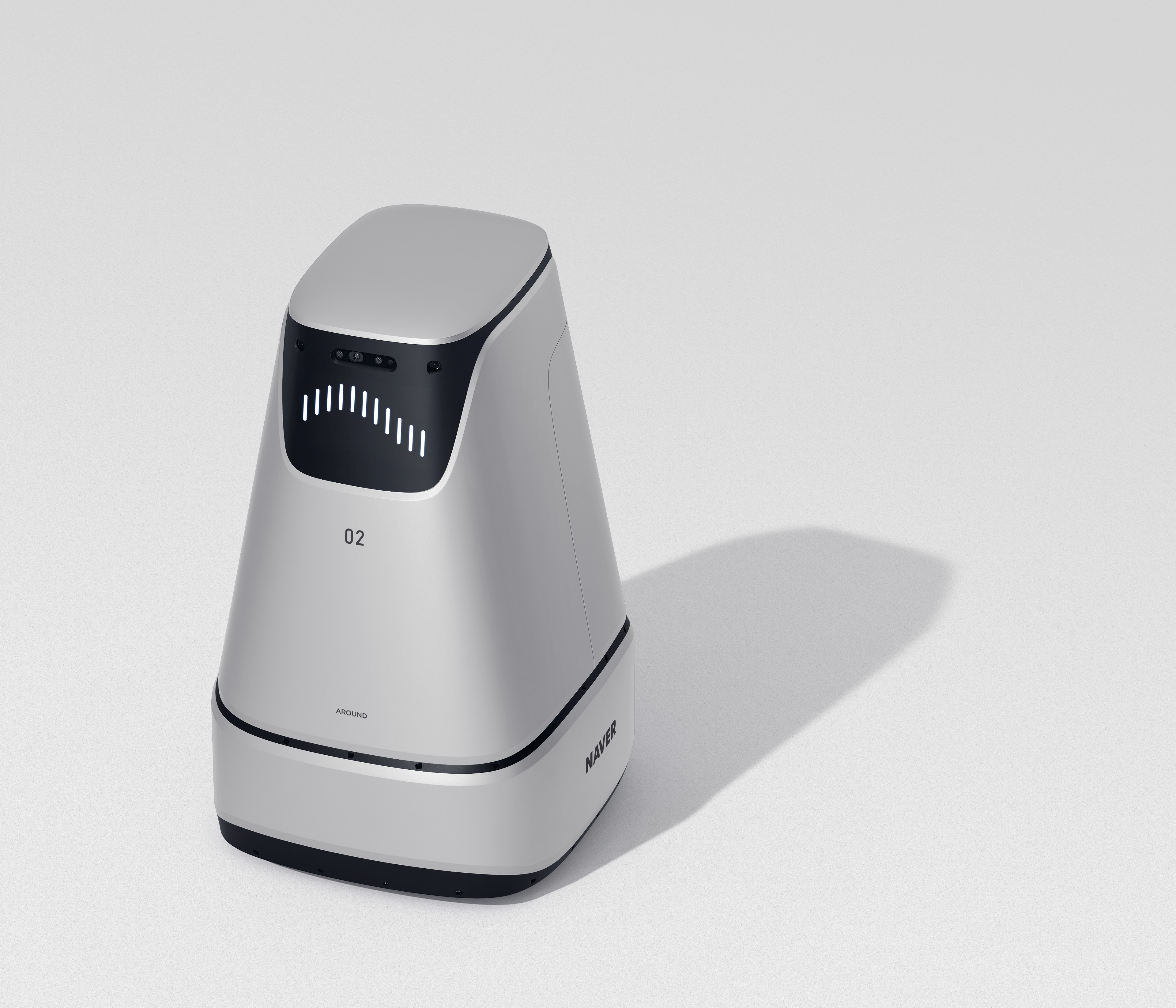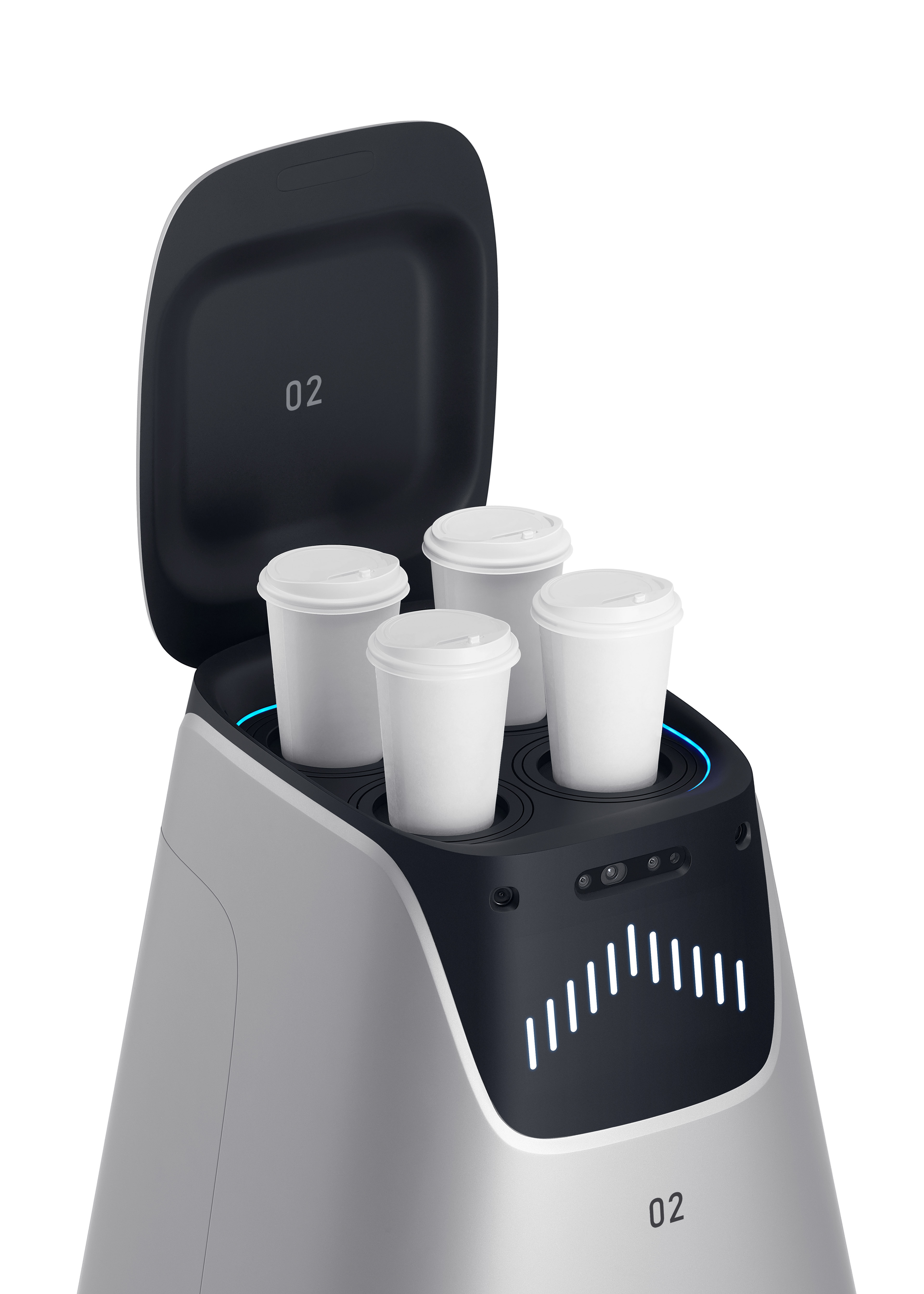 Stabilize, Elevate Beverages
ARC BOT serves 4 drinks at a time with 4 built-in gimbals. The two-axis gimbal structure that compensates for shaking in the x and y axes prevents spilling beverages while delivering them.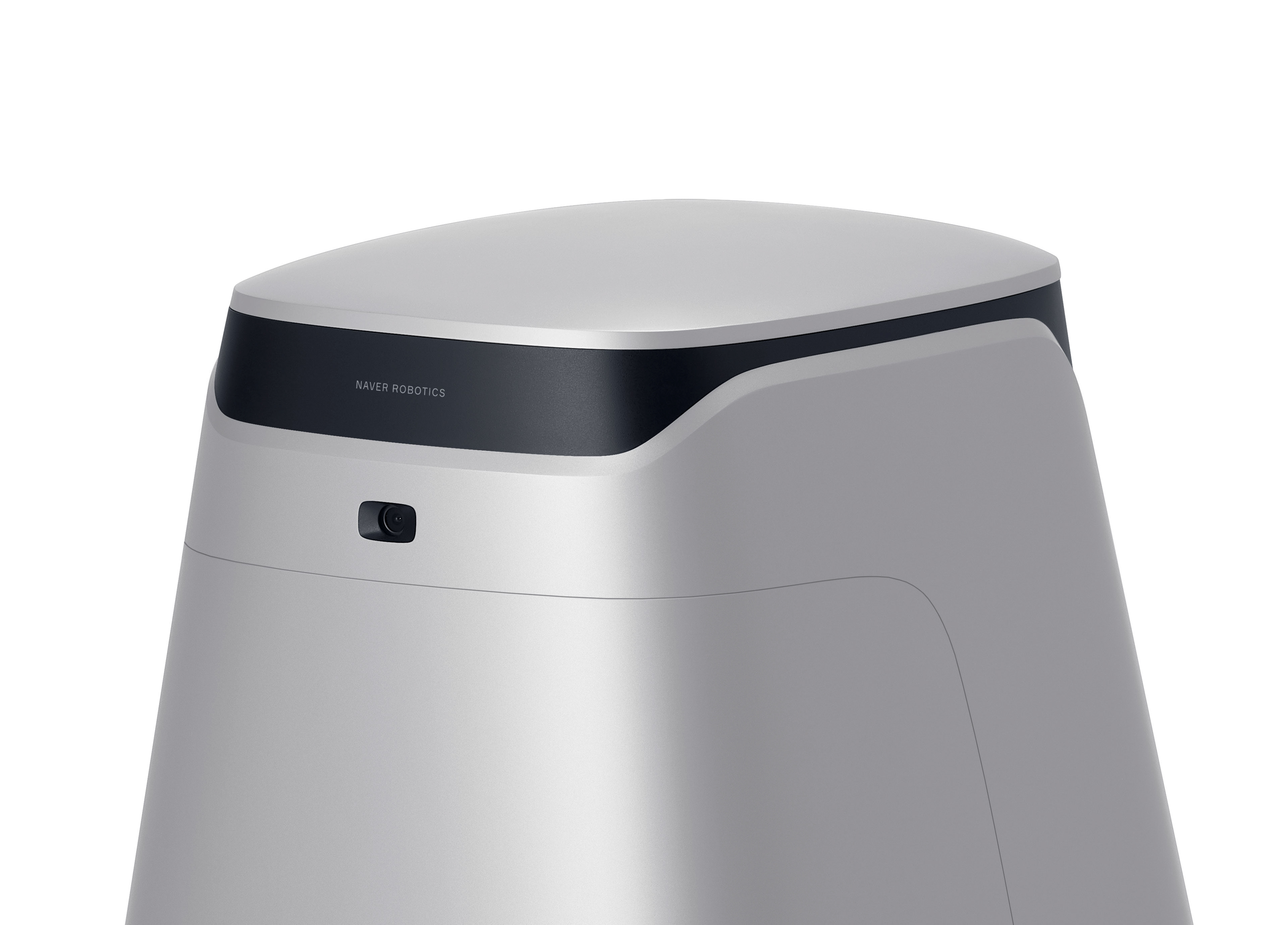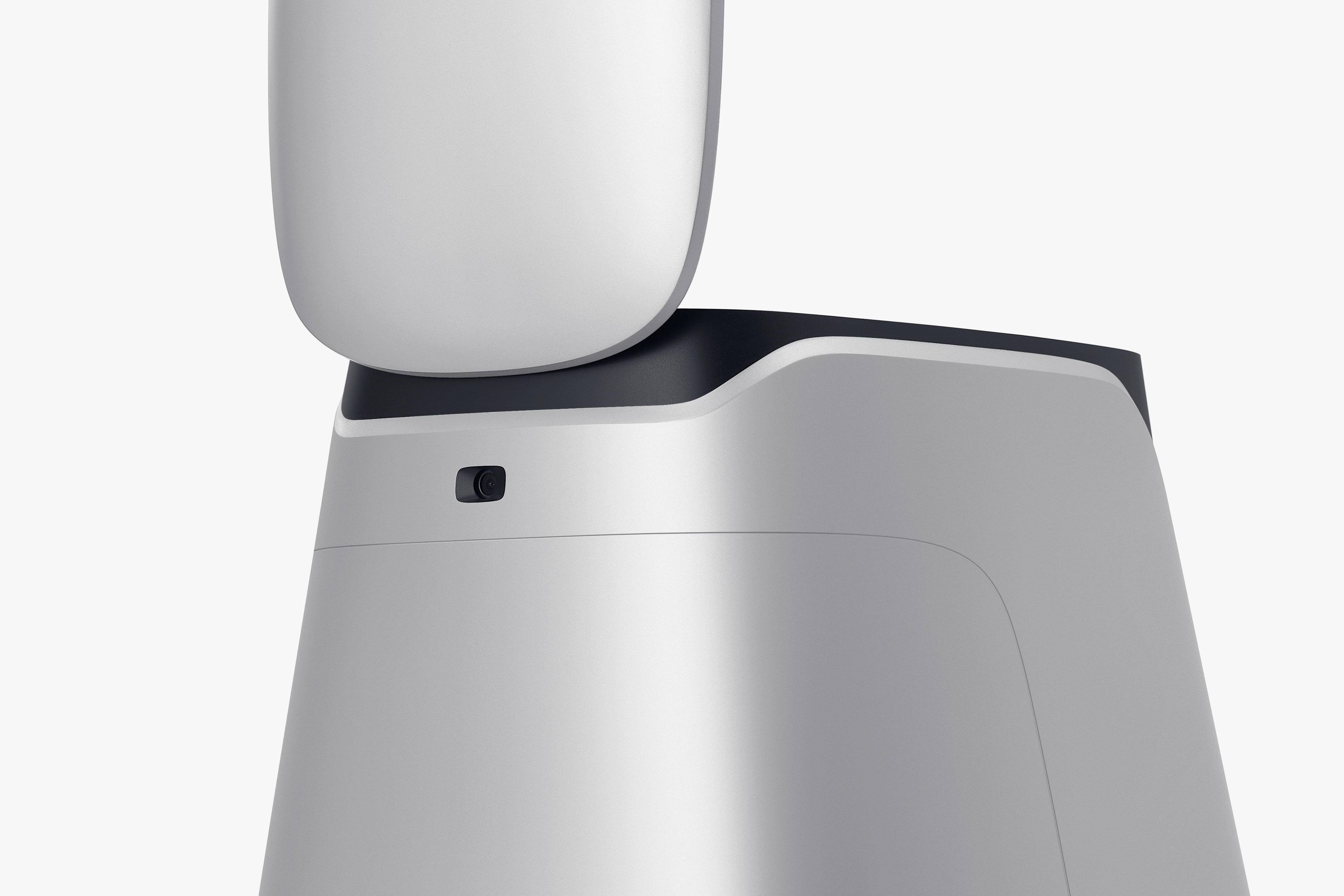 The cover opens elegantly. VLND put a special effort into the hinge design for this special beauty.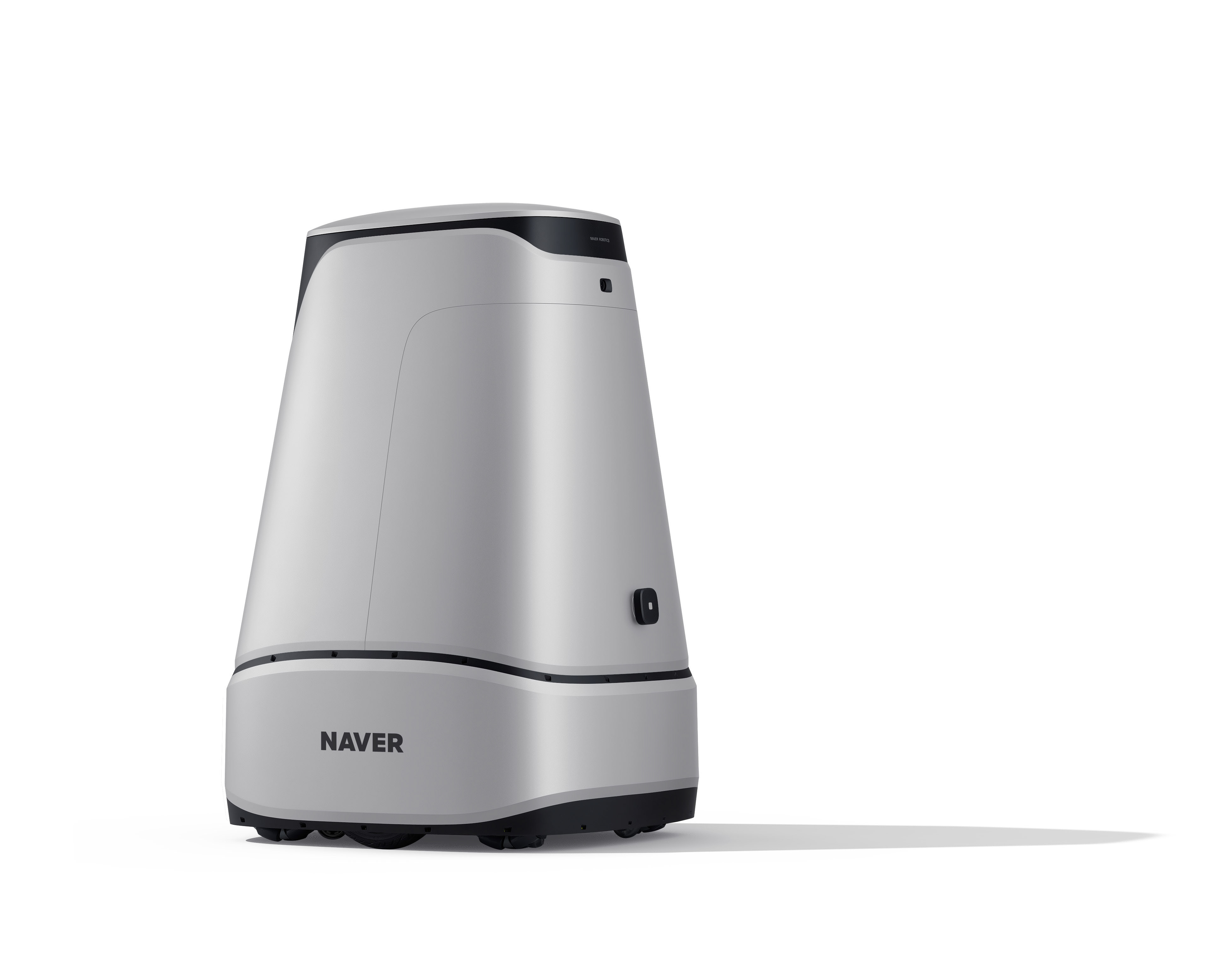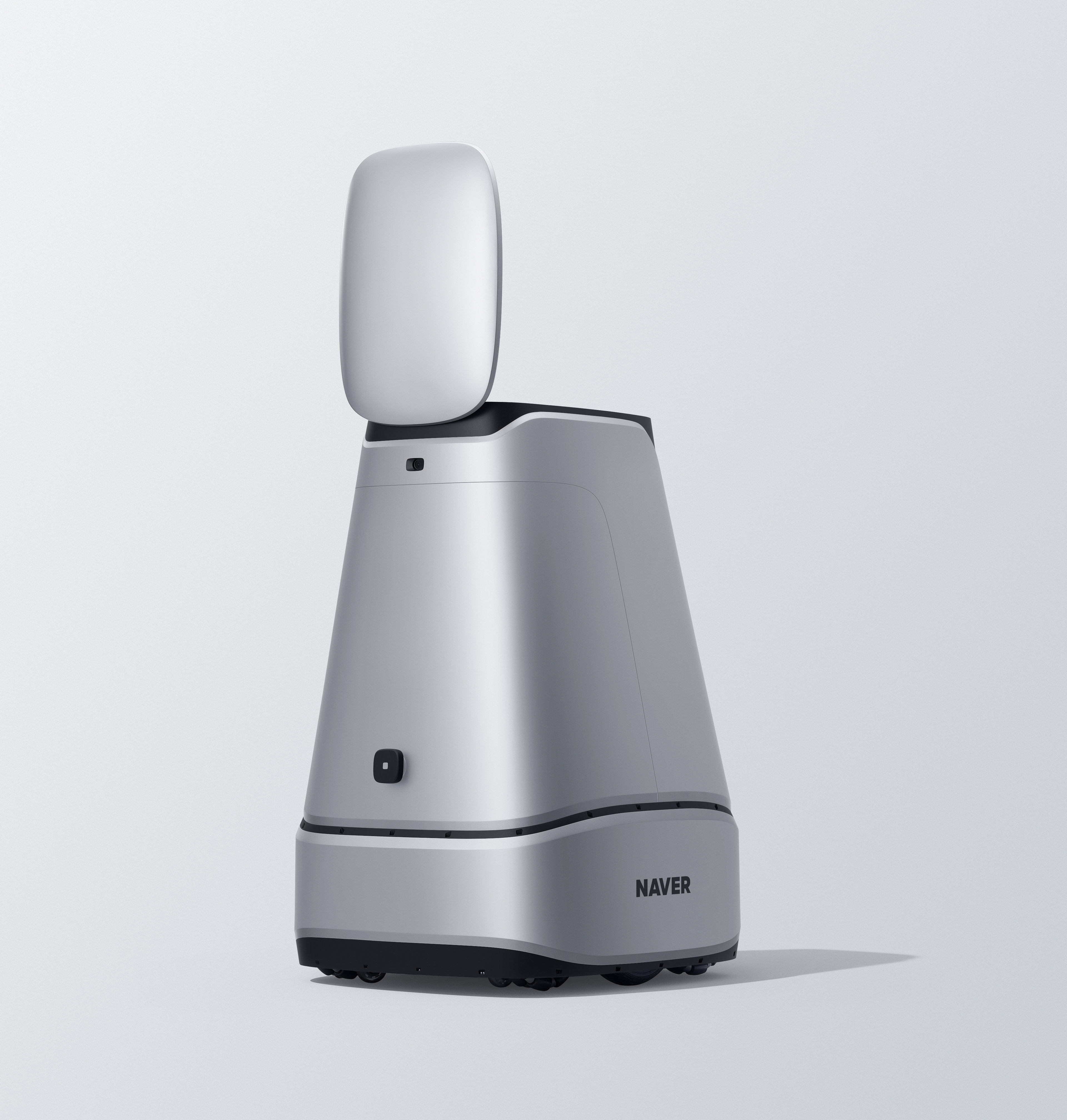 Carefully Crafted Surfaces
All curves and surfaces are carefully crafted. Its design pursues a minimalist aesthetic.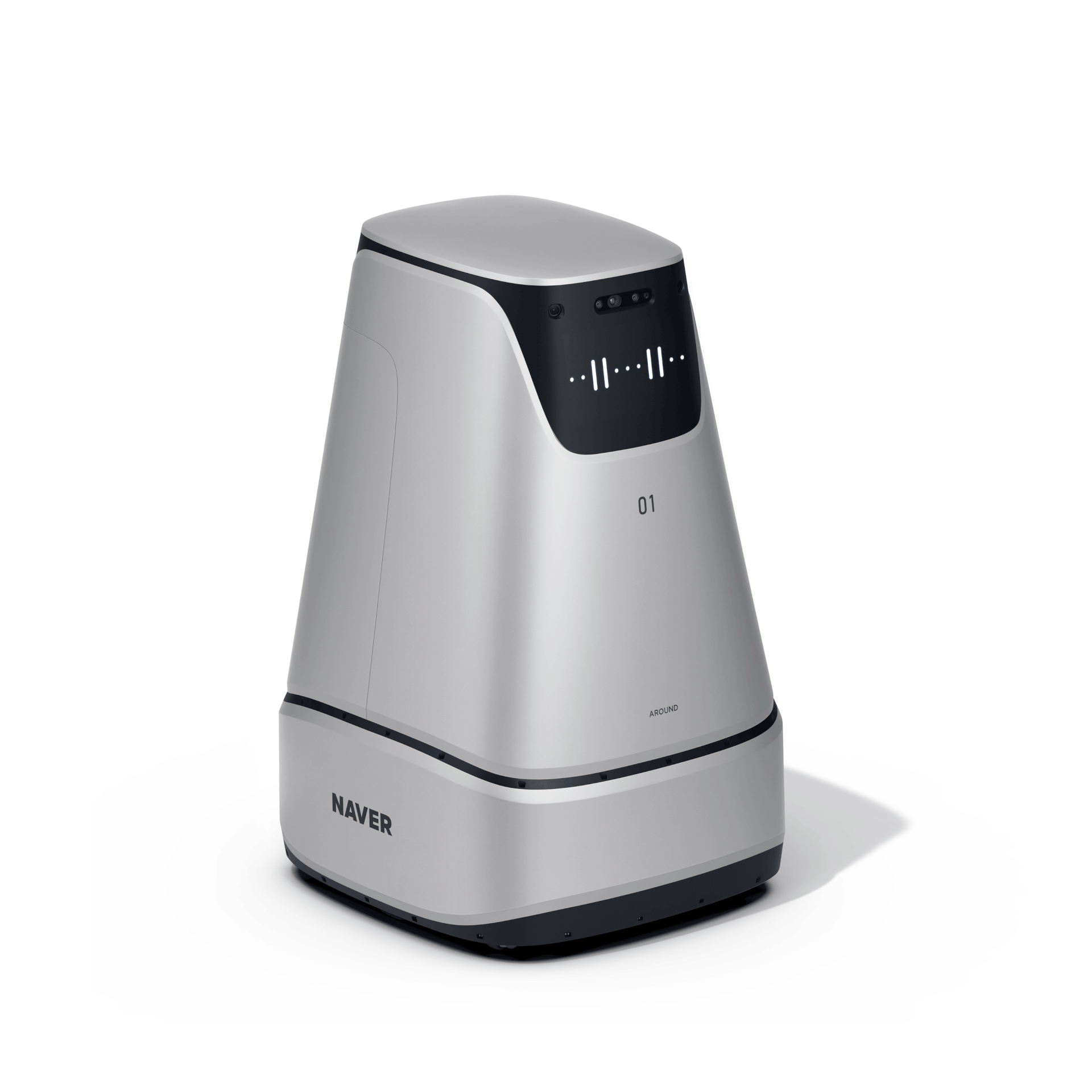 Rich Interaction by Iconic Eyes
Choi Hakseung designed the interactive, iconic eyes. The eyes made of 11 dots express various expressions and enrich interactions between robots and humans. The eyes express a friendly feeling as a service robot that is close to humans, while also expressing a digital feeling that fits with the robot design.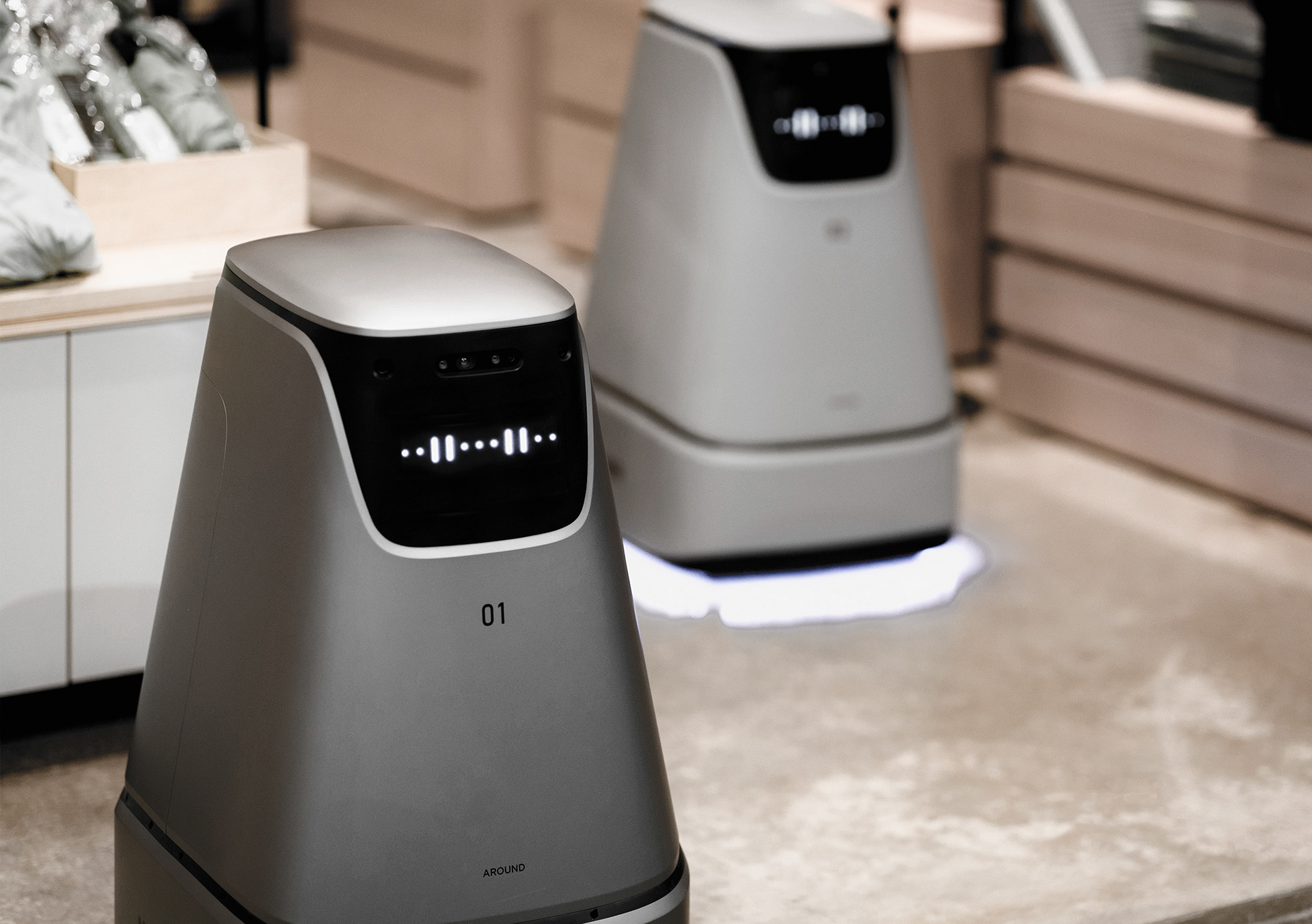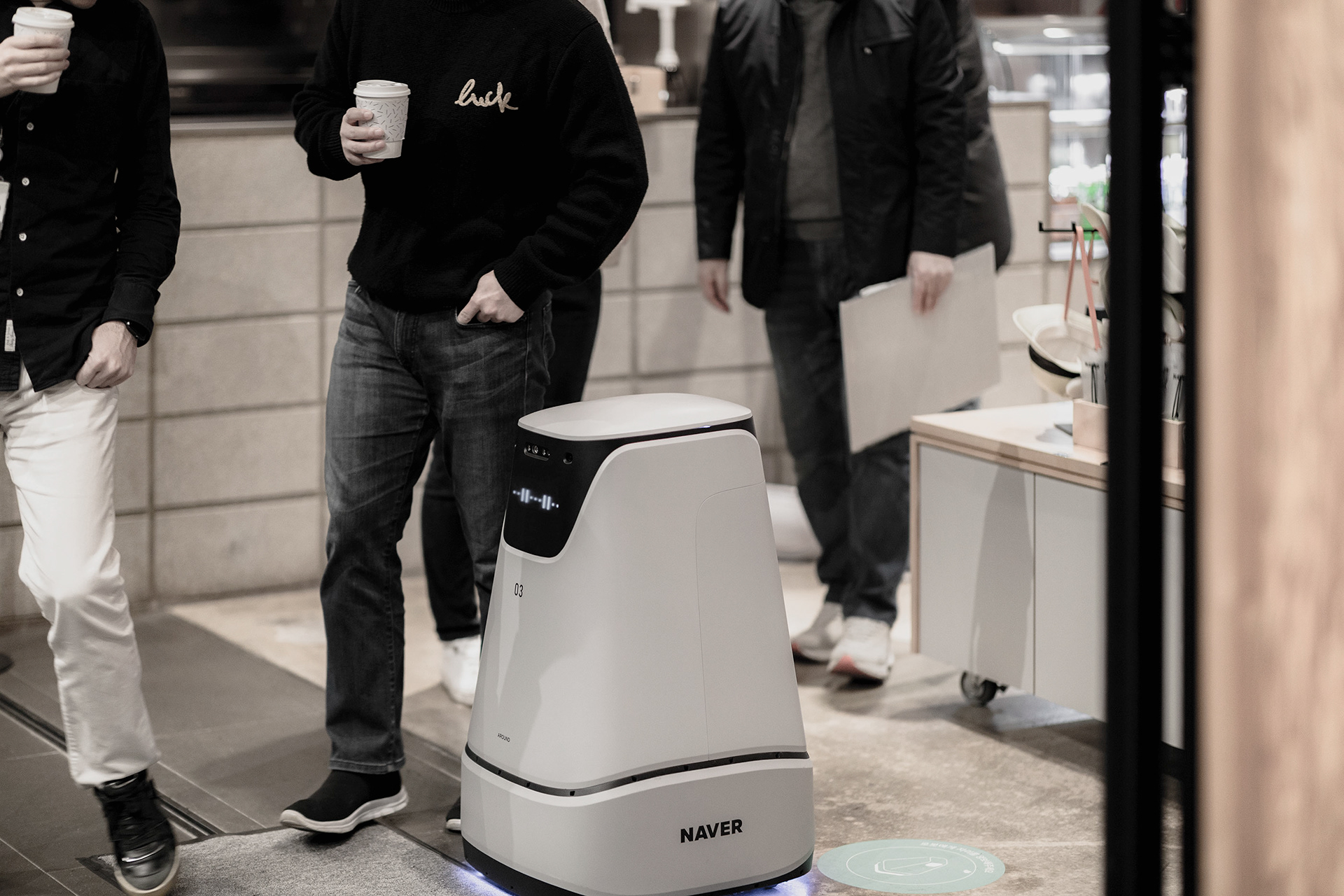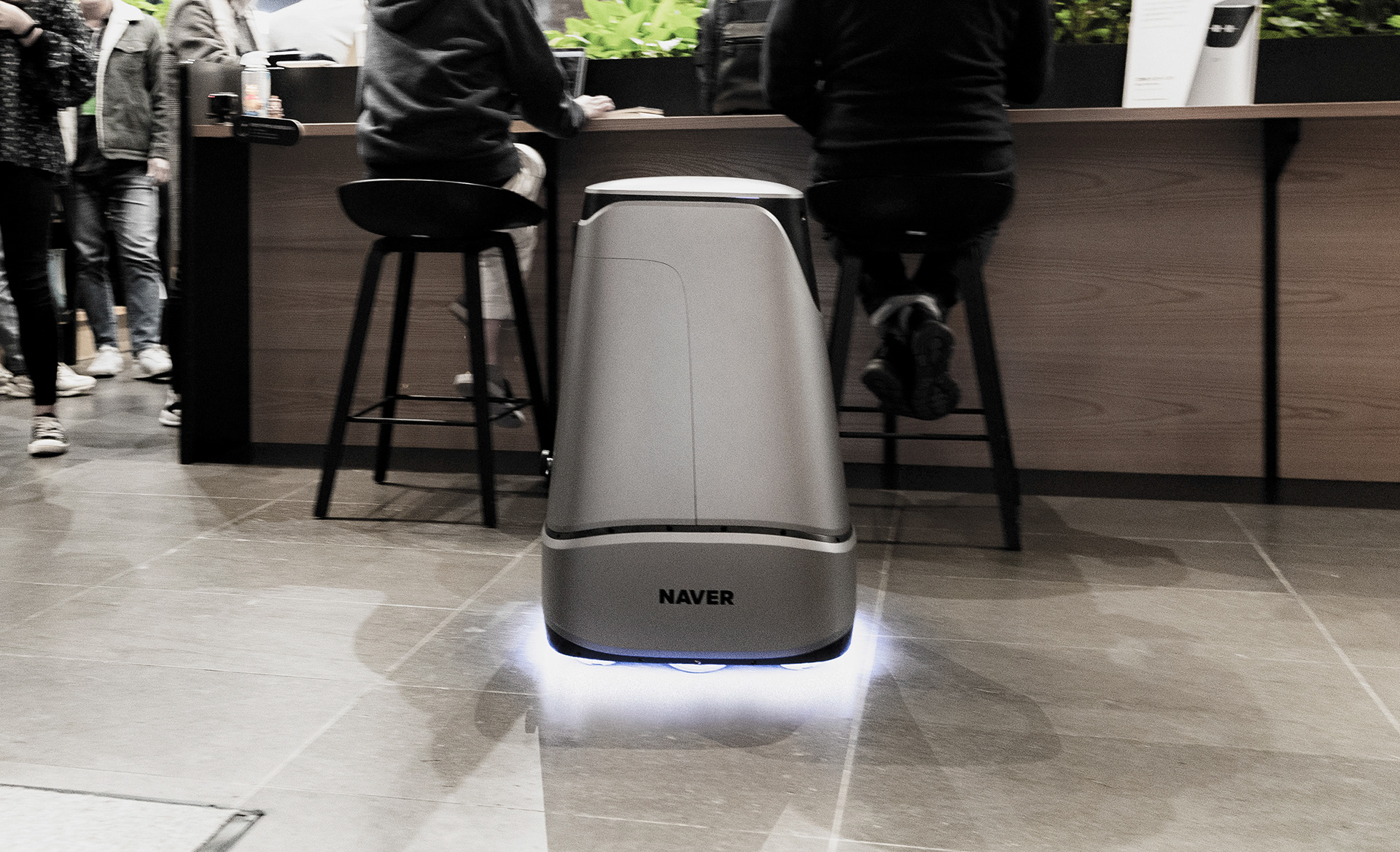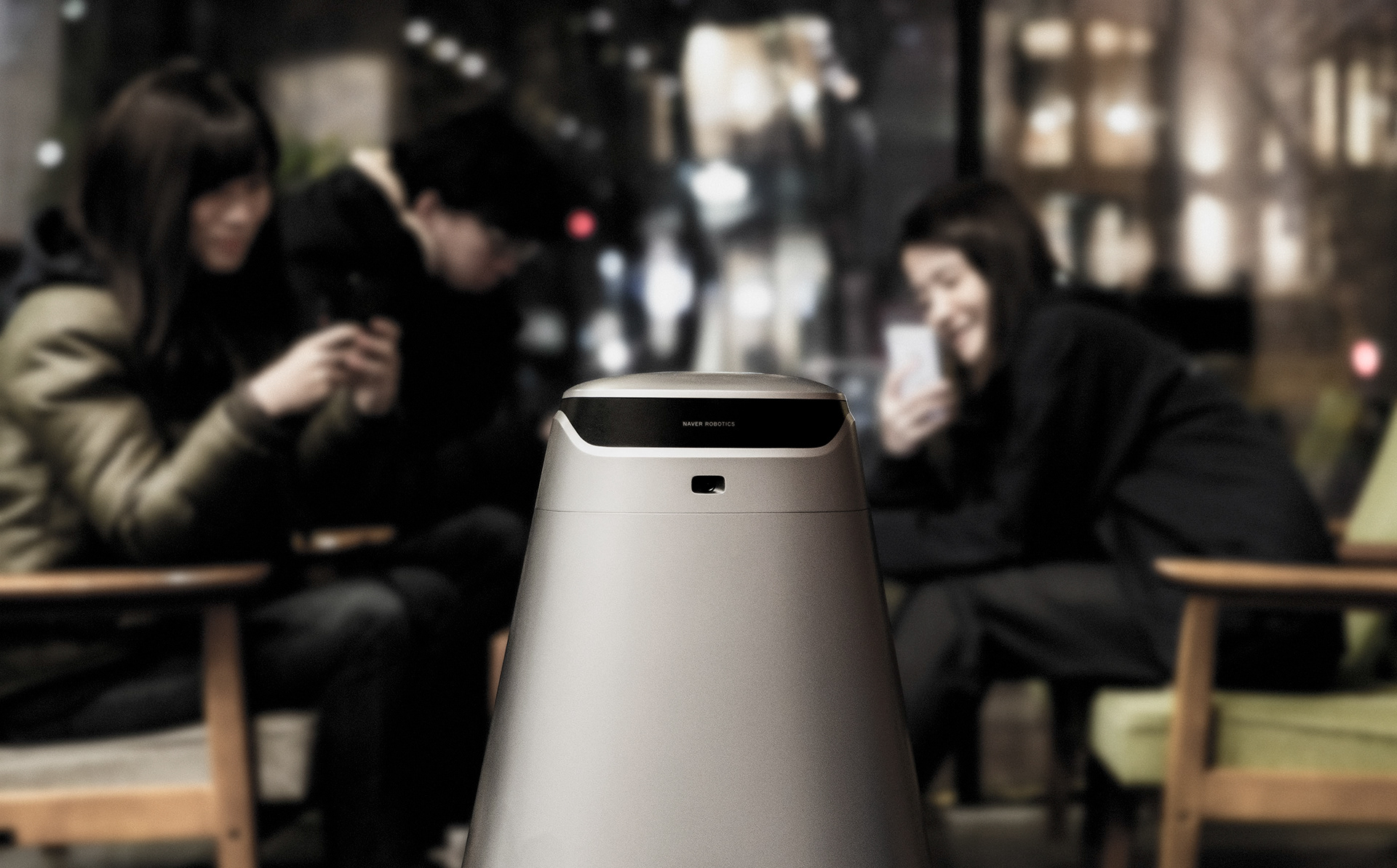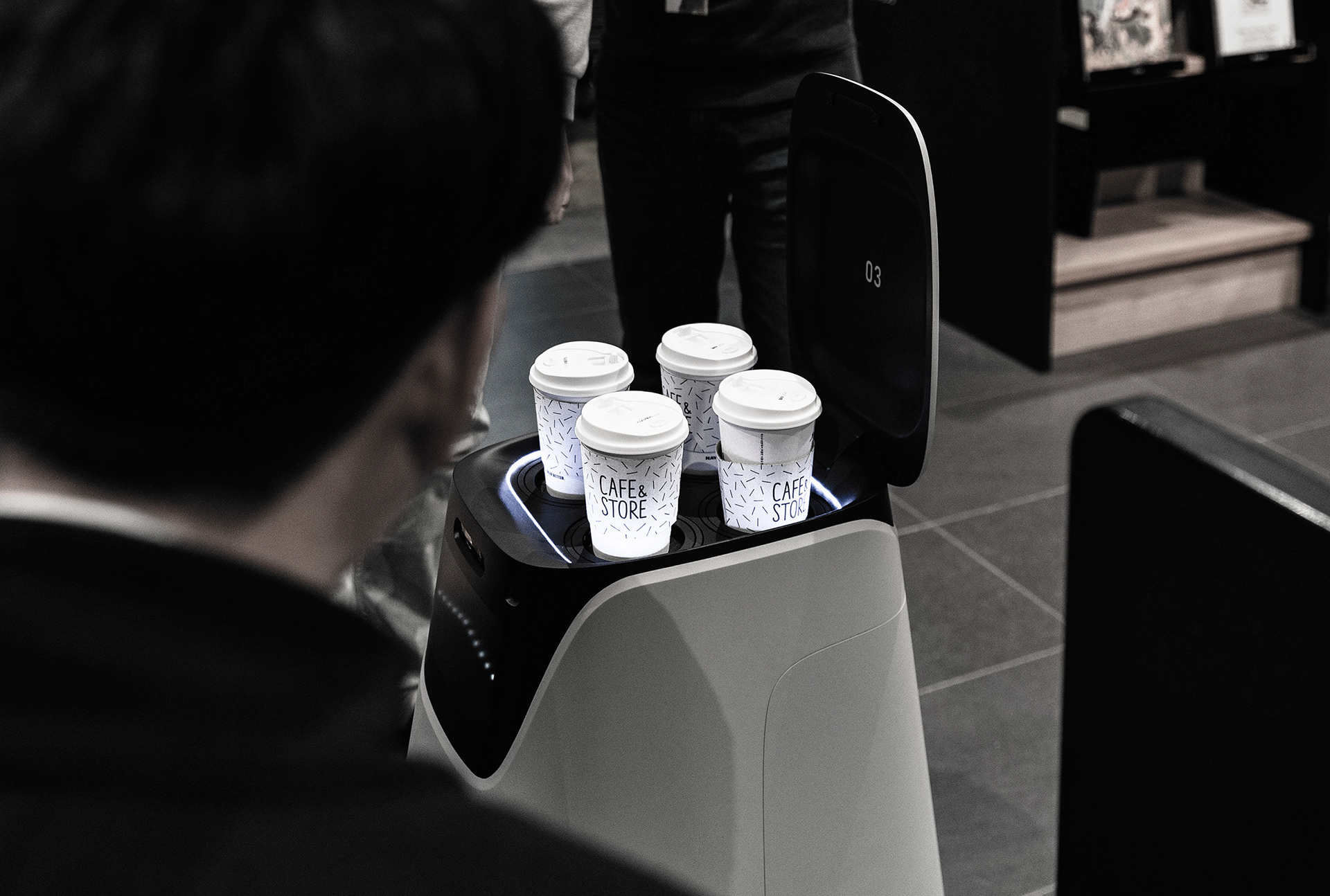 Used in the cafeteria of NAVER headquarters
ARC BOT is used at Green Factory, the headquarters of NAVER in South Korea. NAVER is building its second building, and plans to use various robots in the building.