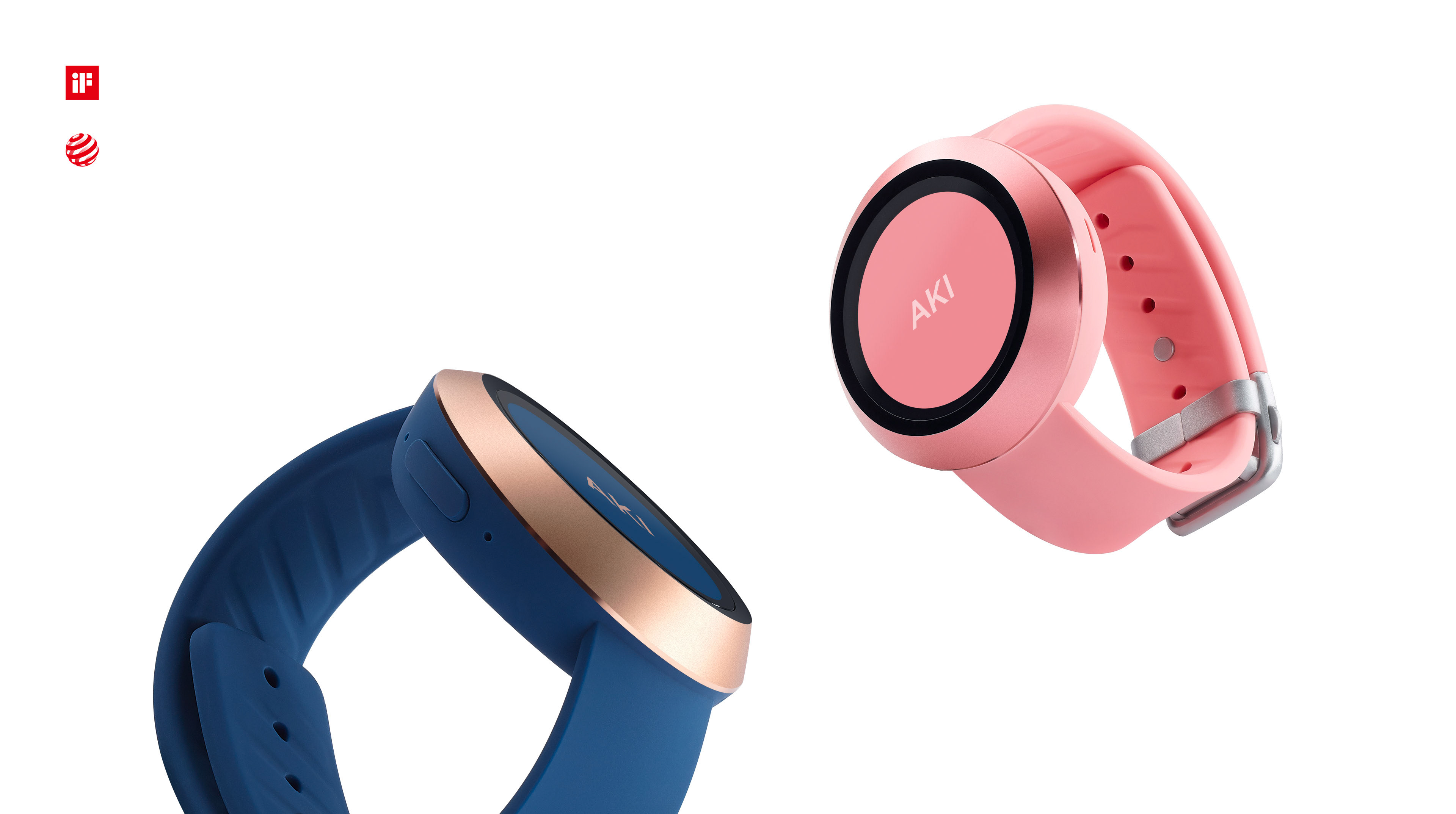 AKI|SMART WATCH DESIGN FOR NAVER
VLND designed AKI, a smart watch for young children that utilizes location detection and geo-fencing technology. Based on location pattern analysis, AKI provides timely notifications of a child's location and movements to their parents and guardians.
Design by VLND.
© NAVER All Rights Reserved.
Creative directing: Kim Seungwoo
Design: Kim Seungwoo, Ha Kyumin
Structural design solution & CMF: Kim Seungwoo
Photo shoot: Bang Sangsik
Photo editing & visualization: Kim Seungwoo, Ha Kyumin
​​​​​​​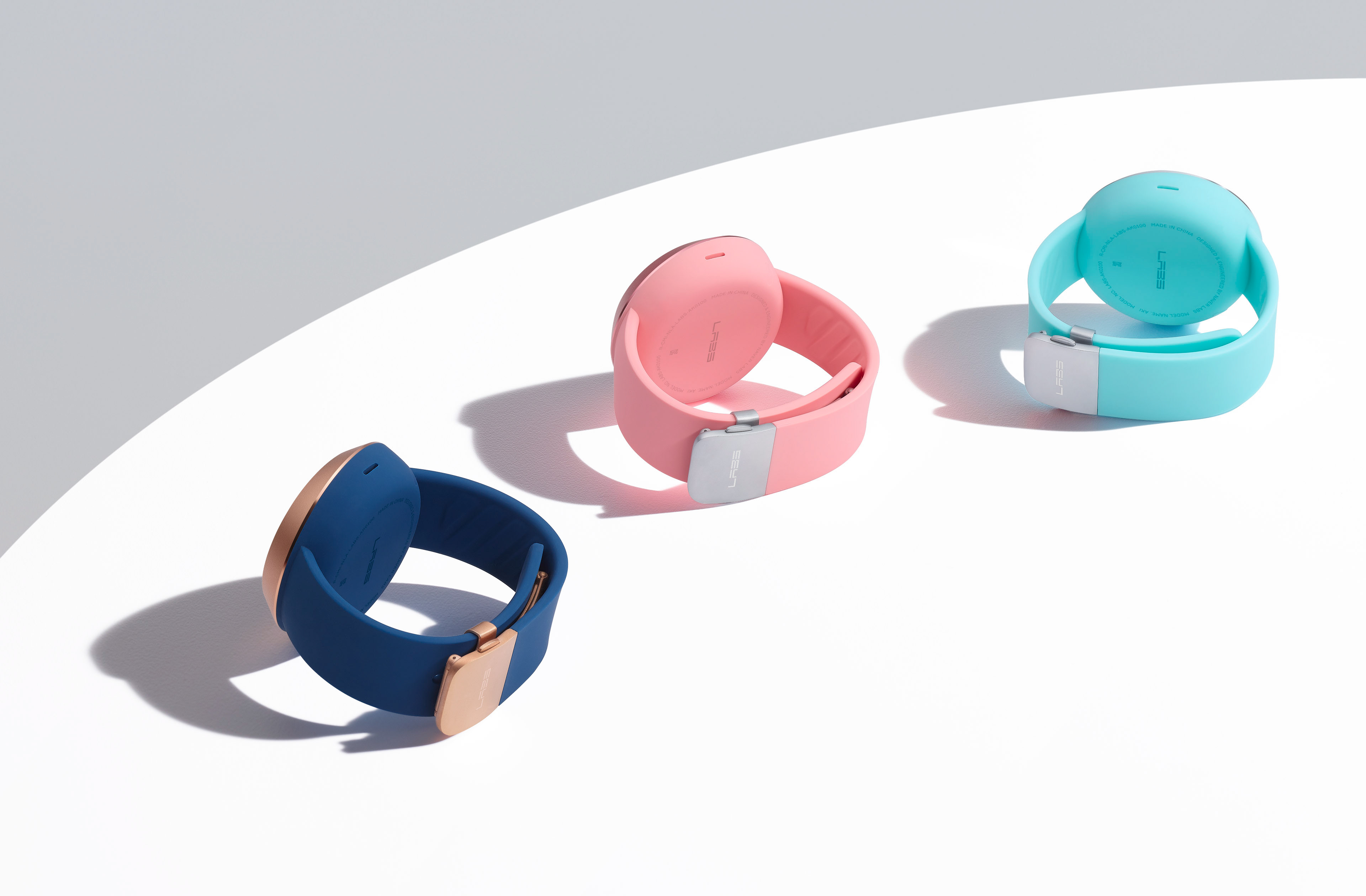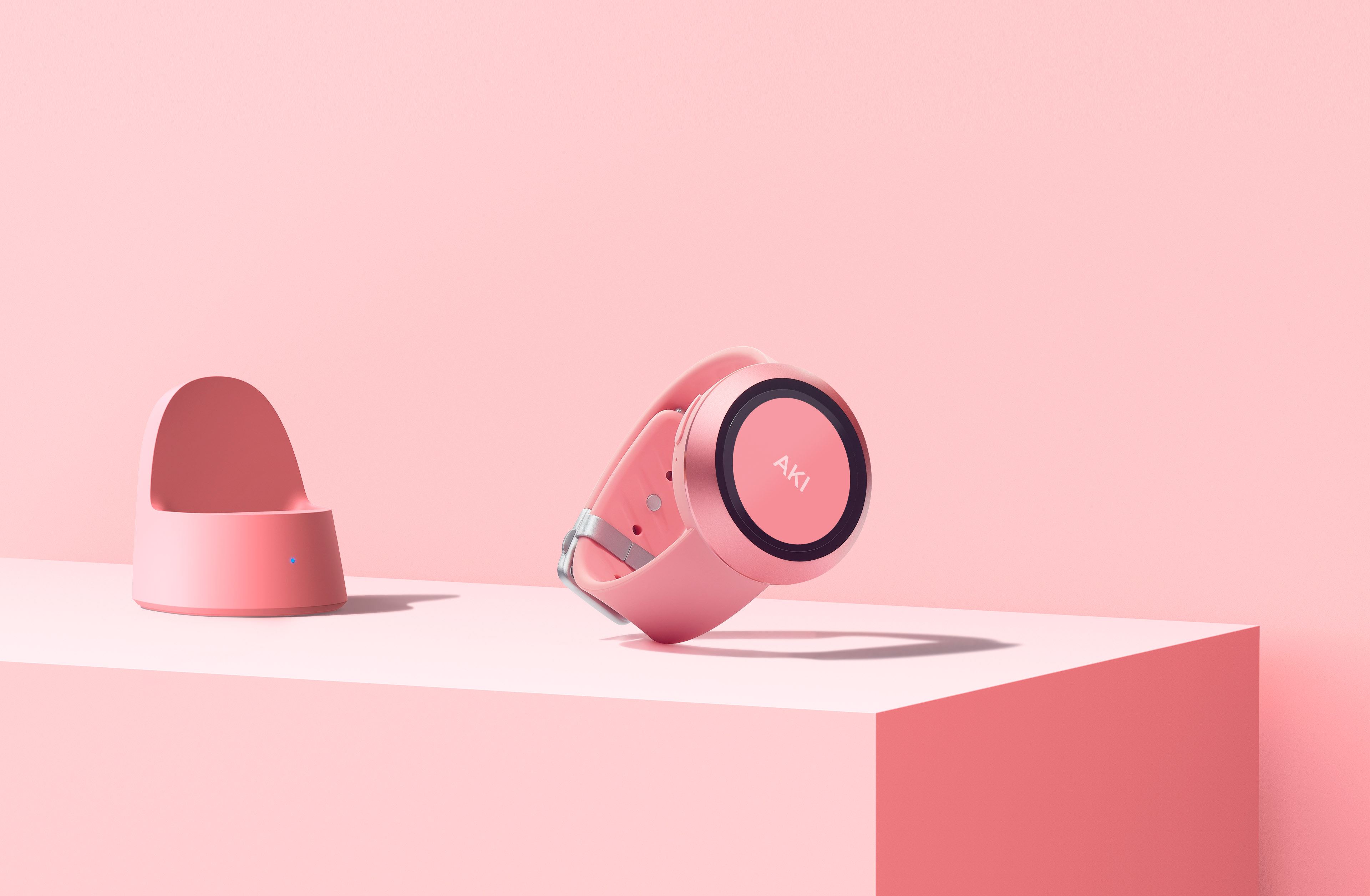 Parents are naturally worried or concerned about their young children when they're not with them. They often want to know if their children have arrived safely at school or who they're with at different times throughout the day. AKI gathers a number of pieces of information including accurate locations and places of where people are. AKI provides parents with information on where their children are at any time and can alert them when they're in an unhabitual place or performing unusual activities and movements. It utilizes WiFi positioning system, which provides the exact position even indoors and its automatically controlled, low power location detection recognizes behavior.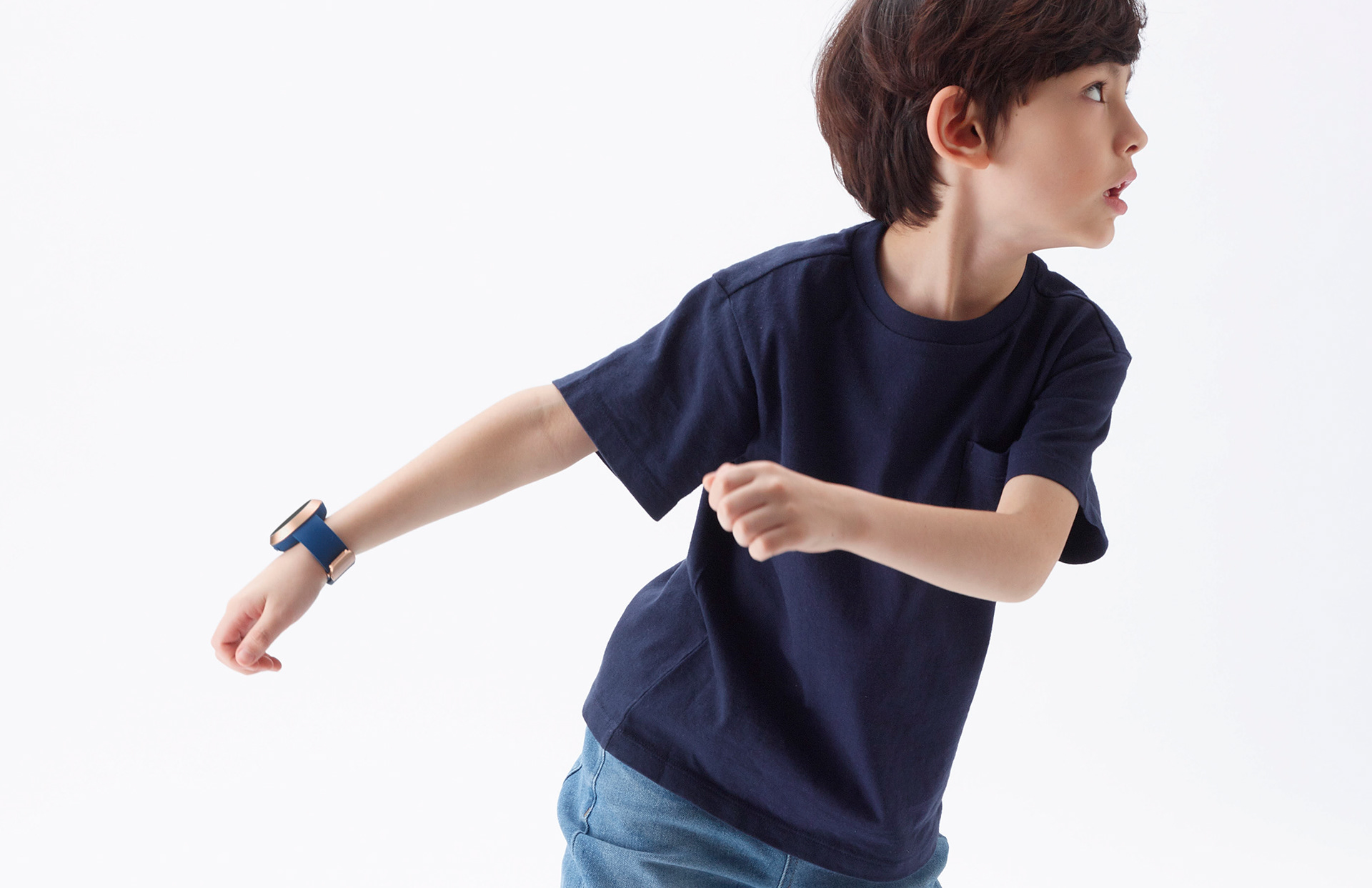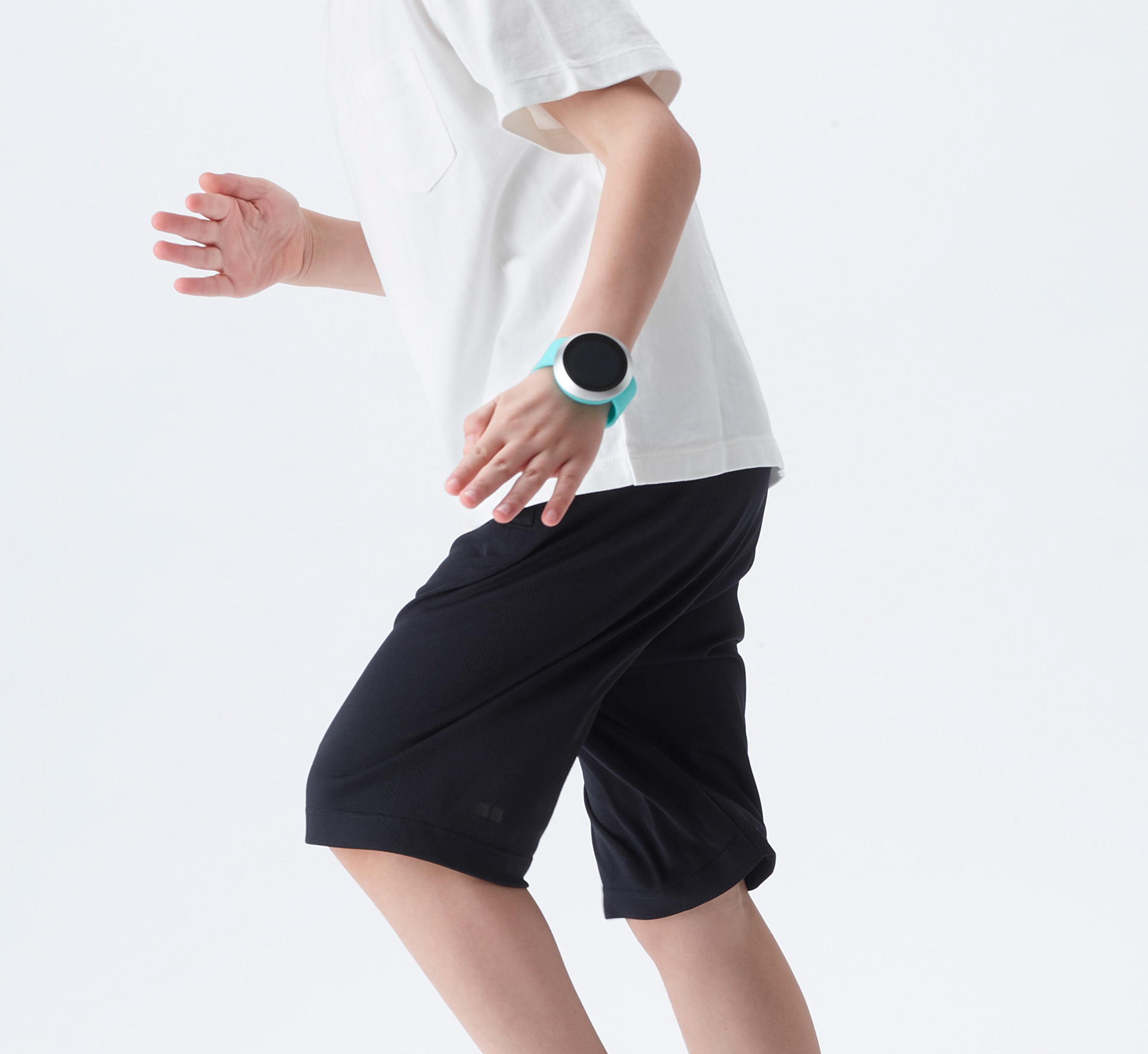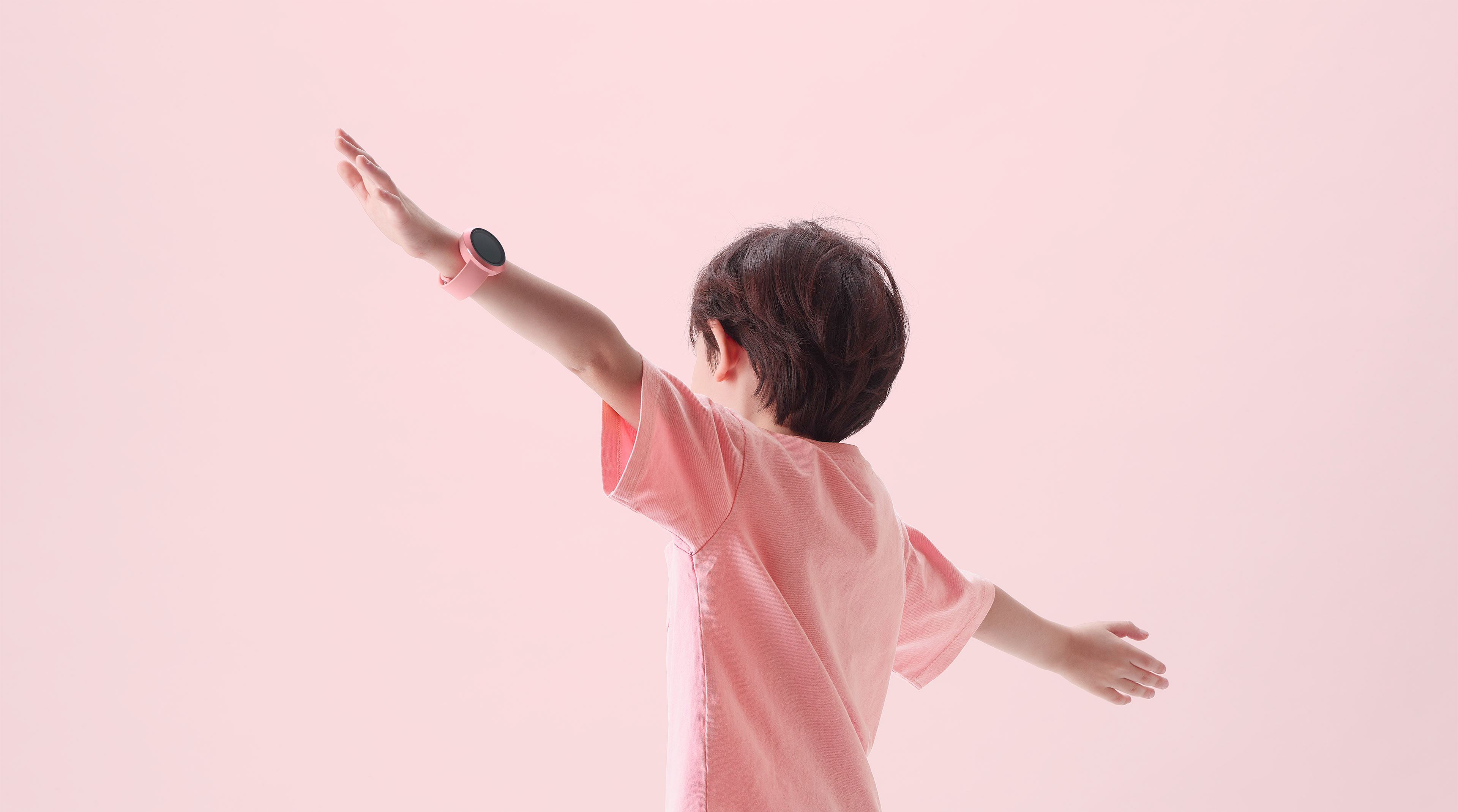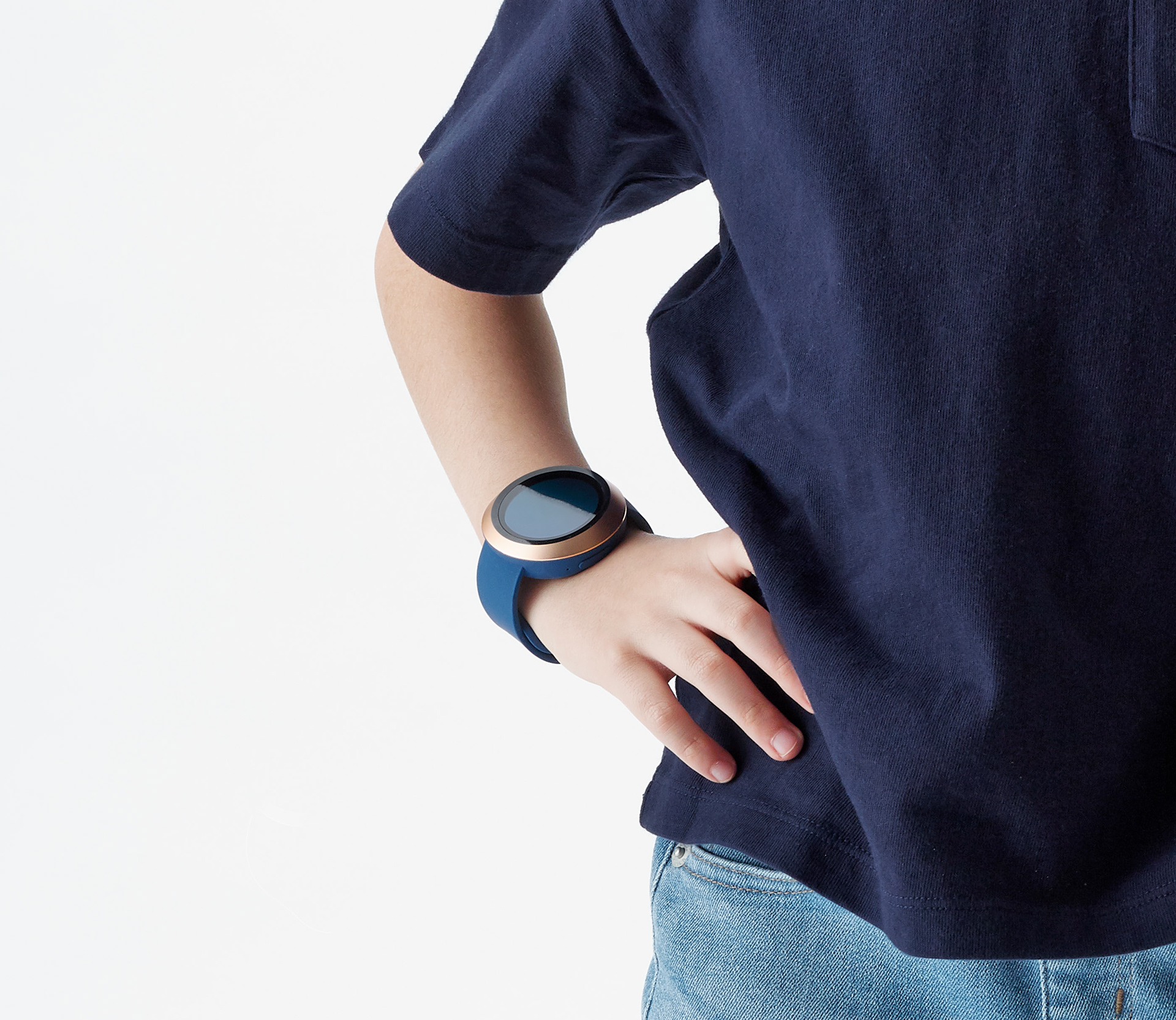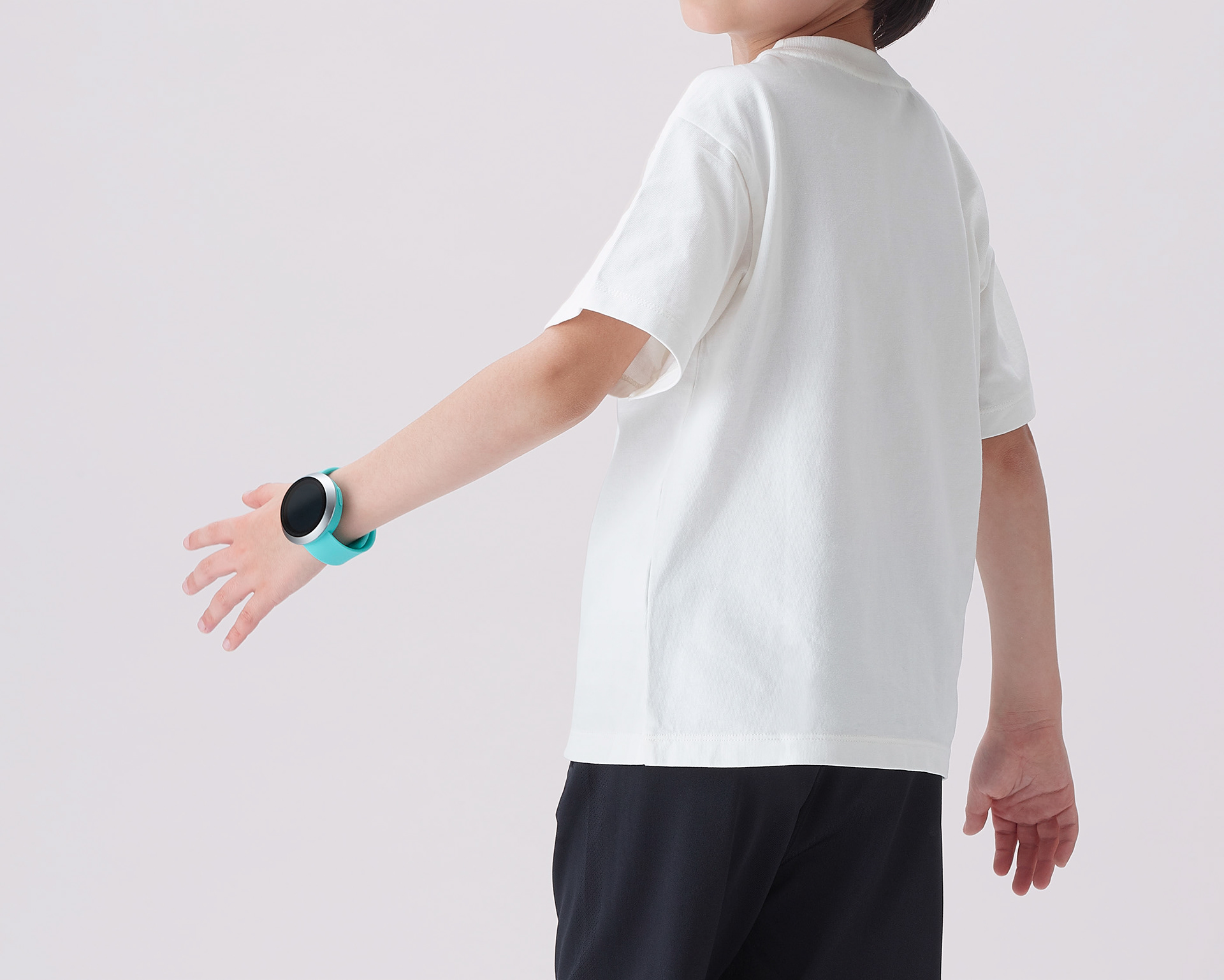 VIBRANT, MINIMAL DESIGN
The diagonal line on the side and the combination of three vibrant colors create an attractive visual focus. Elaborately crafted curves, straight lines and simple circles create a neat and stylish impression. The bottom cover and strap are made of one piece and show a seamless design.
THE BUCKLE
In the usability test for the target users, children aged 7-9 years couldn't wear most of the watches themselves. The "fold over clasp with push button" type was the only type they could wear and take off without the help of their parents. Good usability was one of the most important point of the design.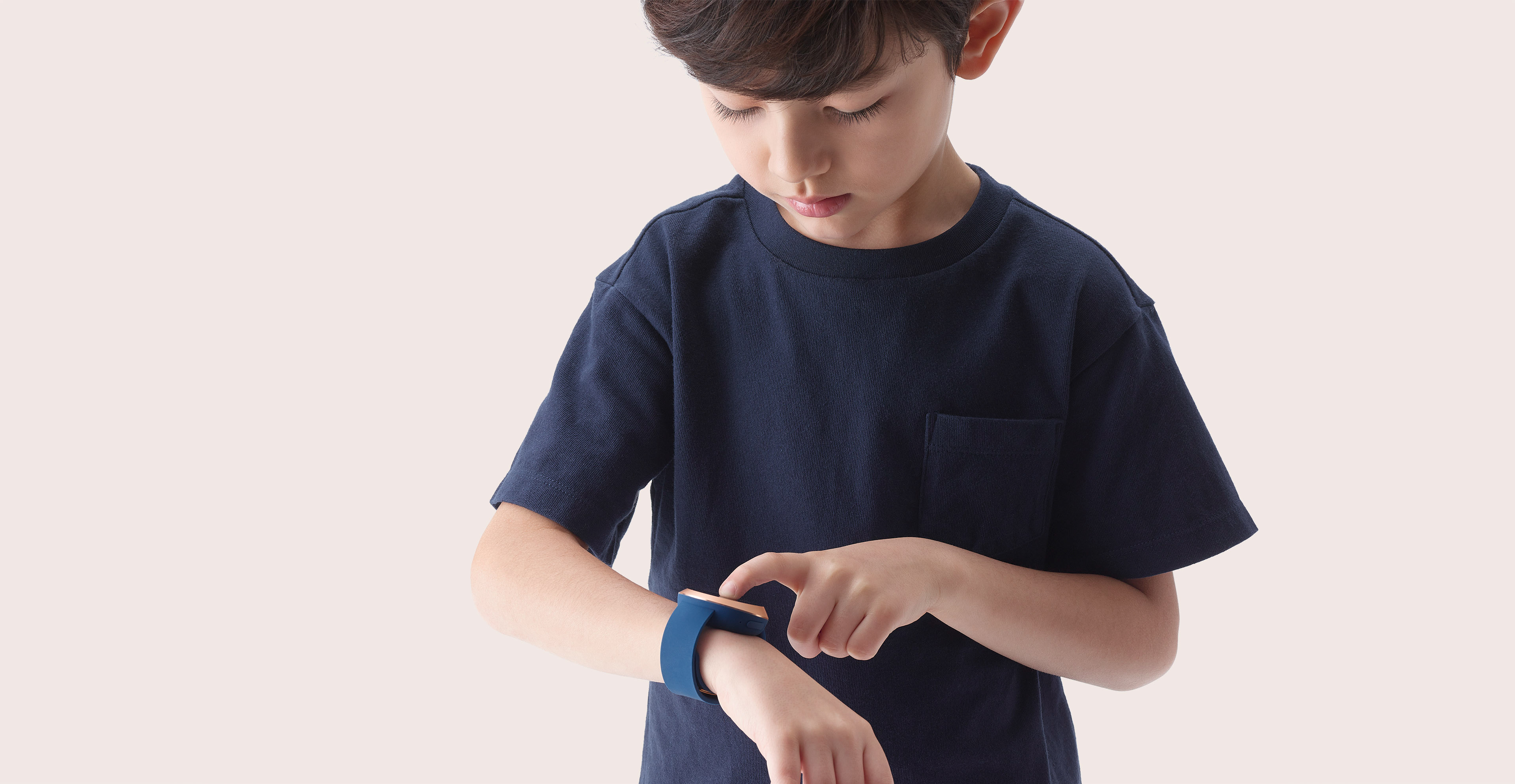 VOICE-CONTROLLED, TOUCHED
AKI is operated by voice control or touch. It has easy usability that makes the technology more accessible.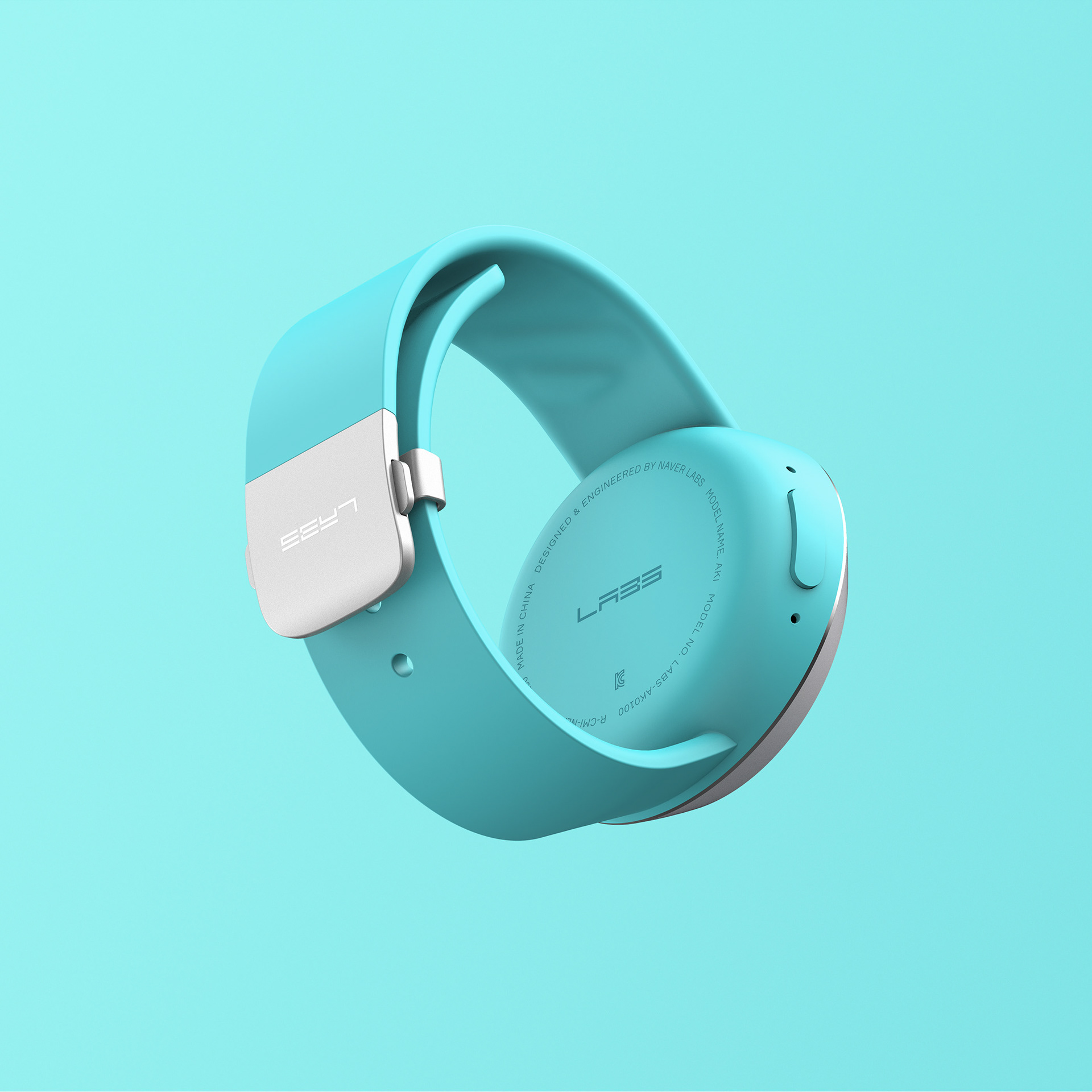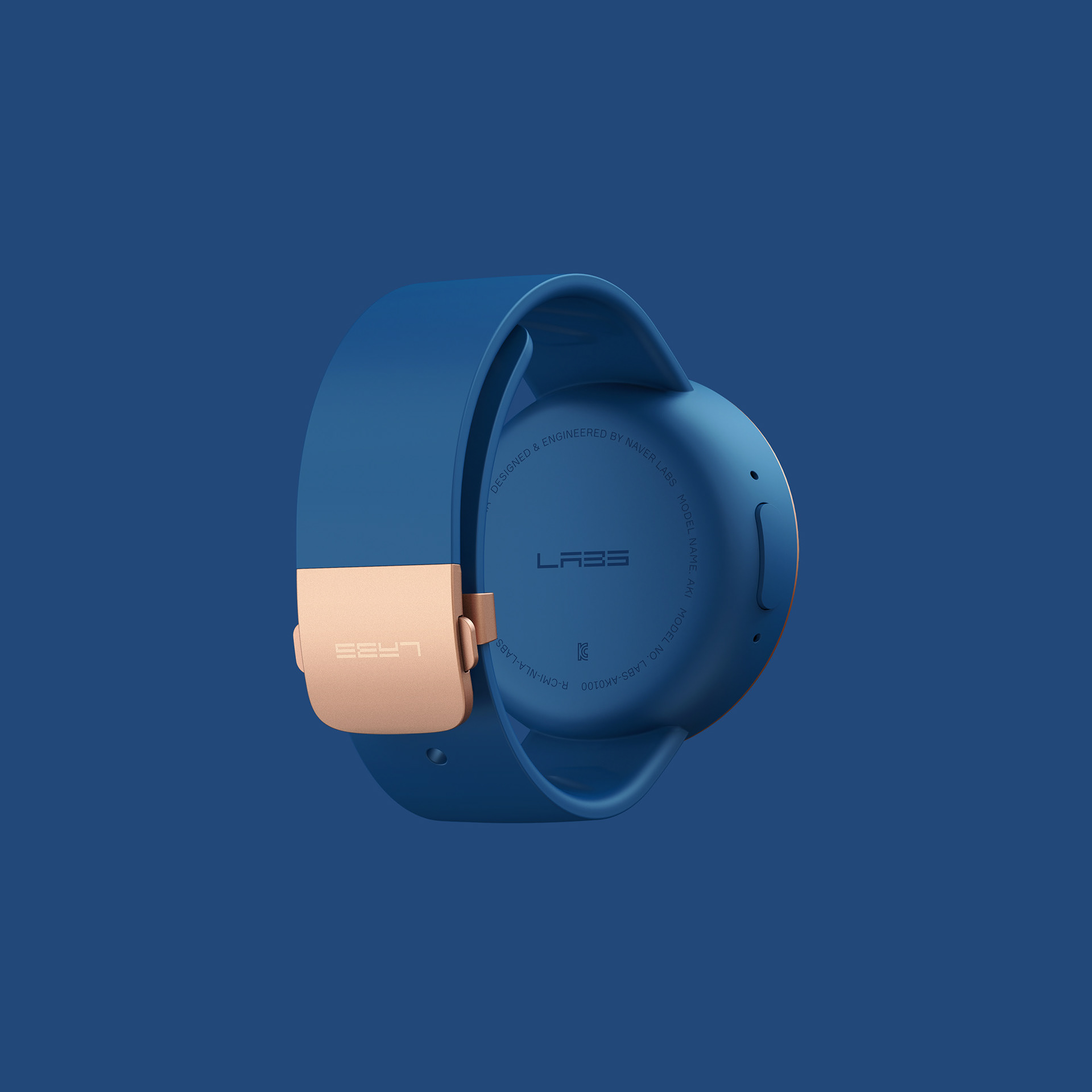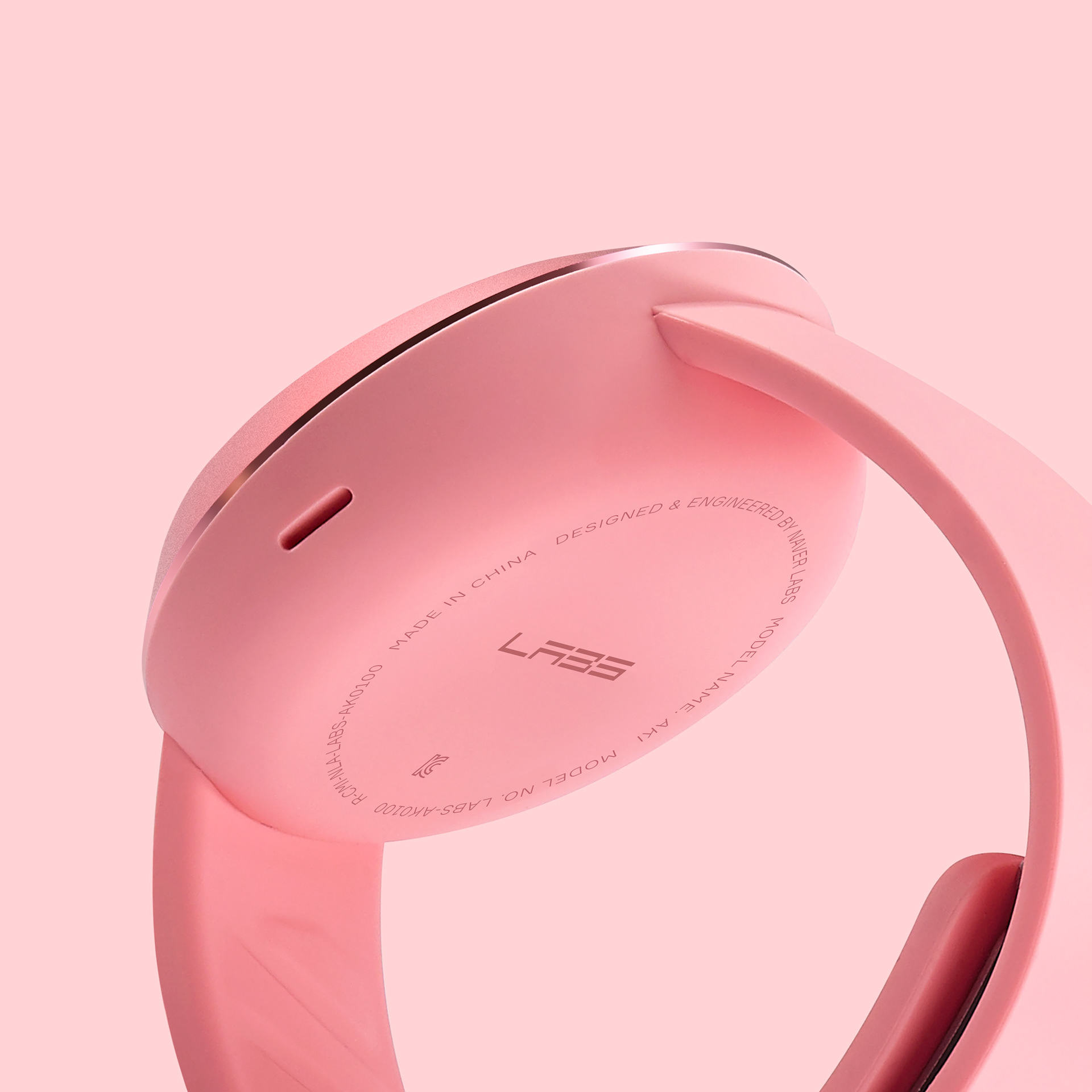 SEAMLESS, SAFE
For minimal design, the rear cover and strap are made of a single piece without seams. It's also for minimizing the number of exterior parts, and is good for mass production. The strap is soft feeling and comfortable to wear, and made of the allergy-free liquid silicone material for preventing children's skin troubles.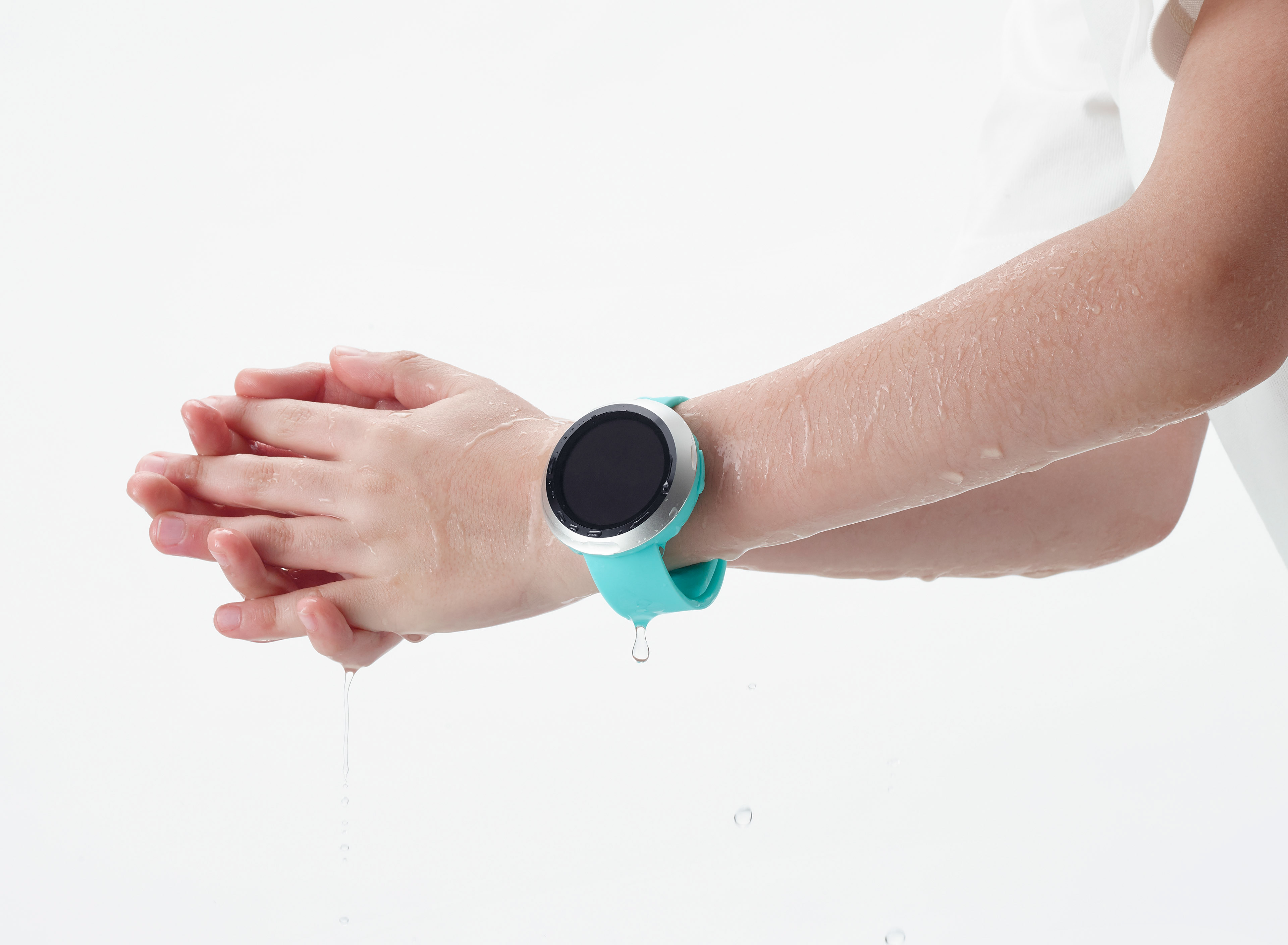 AKI is waterproof to prevent children from taking off when washing their hands and losing their watch.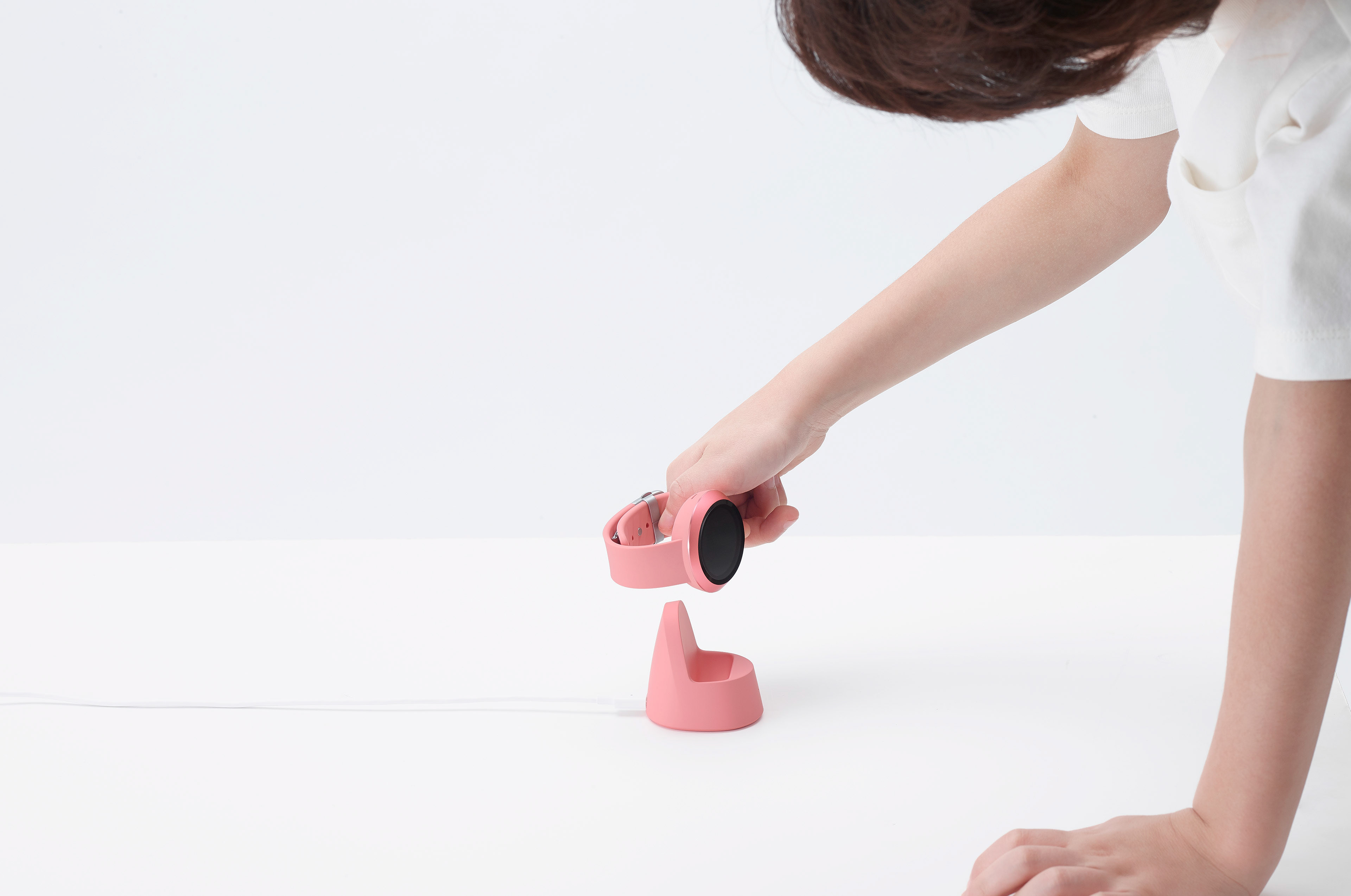 We designed minimal charging cradle in the same color as the watch. The cradle is also made of soft material for preventing the watch from scratching. It provides wireless charging when placing the watch on the cradle.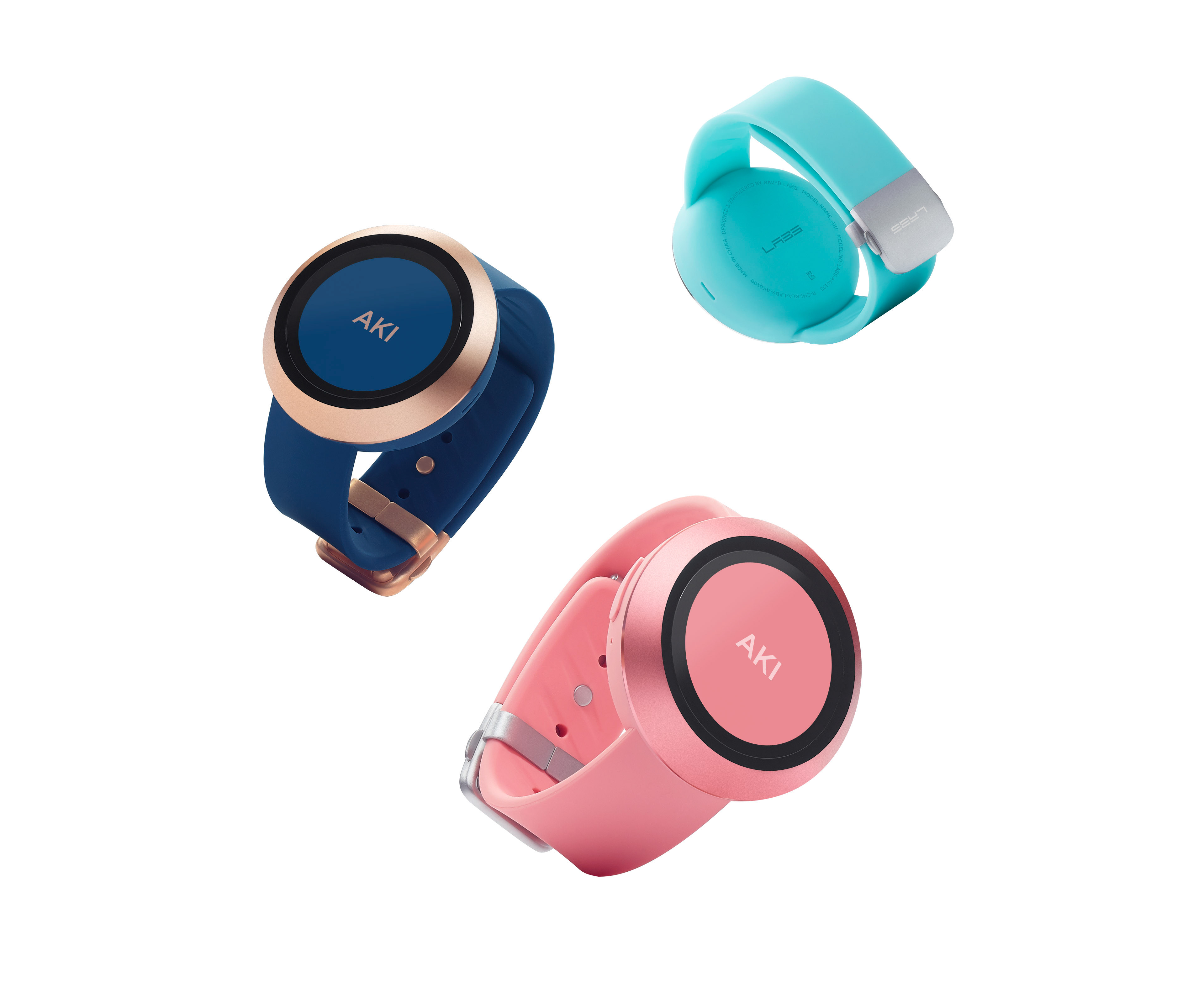 iF Product Design Award Winner, Germany
Red Dot Award: Product Design Winner, Germany